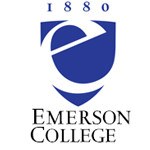 Emerson College hosts a panel discussion with professional comic-book and graphic-novel creators on Tuesday November 18, 2014 from 6:00 to 7:30 pm in the Little Building's Charles Beard Room.
In this session, writer Alexander Danner, co-author of Comics: a Global History, 1968 to the Present; Adventure Time and Muppets Show comics artist Shelli Paroline; and independent cartoonist/author/publisher Dan Mazur will explore the differences between today's comic books and graphic novels, look into the inspiration that drives comics creators and graphic novelists, and talk about the Boston-area comics/graphic novel community.
The Department of Professional Studies presents Graphic Novel Industry Nights as part of the Graphic Novel Certificate Program.
Sponsored by Professional Studies. This event is open to the public.
For more information, please contact: Trent Bagley 617-824-8280.
Emerson College
Boylston Street, Boston, MA 02116