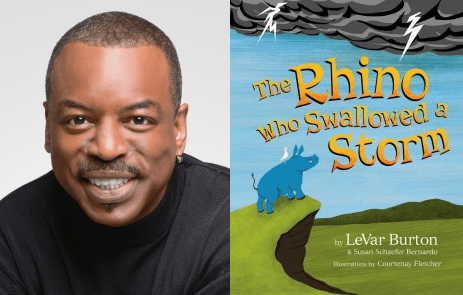 Author, actor and literacy advocate LeVar Burton (Reading Rainbow, Roots, Star Trek: The Next Generation) appears at Barnes & Noble on Friday November 21, 2014 at 7:00 PM to read his new children's book and sign copies. He'll also be hosting a Q&A after the signing.
Special Instructions
This event will be updated with special instructions for reserving your copy of The Rhino Who Swallowed a Storm in the next week. Please check back with the store for instructions.
Barnes & Noble
4001 California Avenue, Bakersfield, CA 93309
661-631-2575