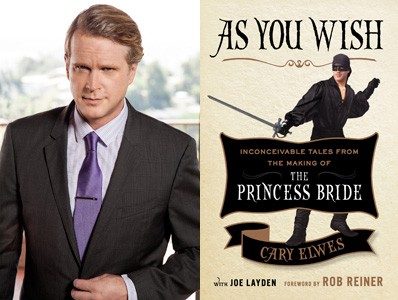 Cary Elwes appears in conversation with Jon Lovitz on Thursday October 23, 2014 at 7:00 PM at the Grove!
Author Event
In As You Wish, Cary Elwes, the actor who played Westley in The Princess Bride, shares his behind-the-scenes stories of the making of this classic film. Meet him tonight at Barnes & Noble at The Grove in conversation with Jon Lovitz.
Special Instructions
This is a wristbanded signing. Please check with the store soon for guidelines.
Barnes & Noble – The Grove at Farmers Market
189 The Grove Drive Suite K 30, Los Angeles, CA 90036
323-525-0270