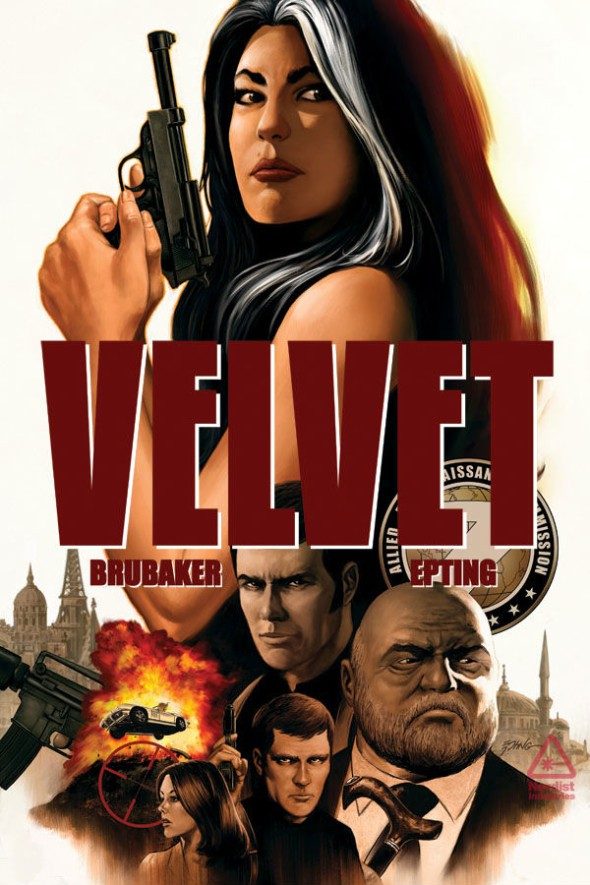 Writer Ed Brubaker signs at Skylight Books on Saturday July 5th at 5:00 pm!
Press Release:
Fresh off the success of Fatale and Captain America: Winter Soldier one of Skylight Books' favorite writers, and multiple Eisner winner, Ed Brubaker, joins us for his latest jolt of awesome, Velvet.
From the bestselling creators of Captain America: The Winter Soldier comes this smash-hit spy thriller with a unique new twist! When the world's greatest secret agent is killed, all evidence points to Velvet Templeton, the personal secretary to the Director of the Agency. But Velvet's got a dark secret buried in her past…because she's also the most dangerous woman alive.
Ed Brubaker has won the Best Writer Award in the Harveys and the Eisners five times since 2006. His work with Sean Phillips on Sleeper, Criminal, Incognito, and Fatale (from Image Comics), has been translated around the world to great acclaim. His current comics projects include Velvet with Steve Epting, his creative partner on Captain America: The Winter Soldier, and The Fade Out with Sean Phillips, both published by Image Comics.
He was raised partly on Navy bases, and began school in Cuba, on the Naval base at Guantanamo Bay. He credits being forced to go to his mother's AA meetings throughout much of his childhood with planting the seed of writing in his brain, and his father's love of comics and movies for nurturing it. He currently lives in Los Angeles with his wife Melanie and their dog Watson, where he works in comics, film, and television.
Skylight Books
1818 N. Vermont Ave, Los Angeles, CA 90027
Tel: 323.660.1175