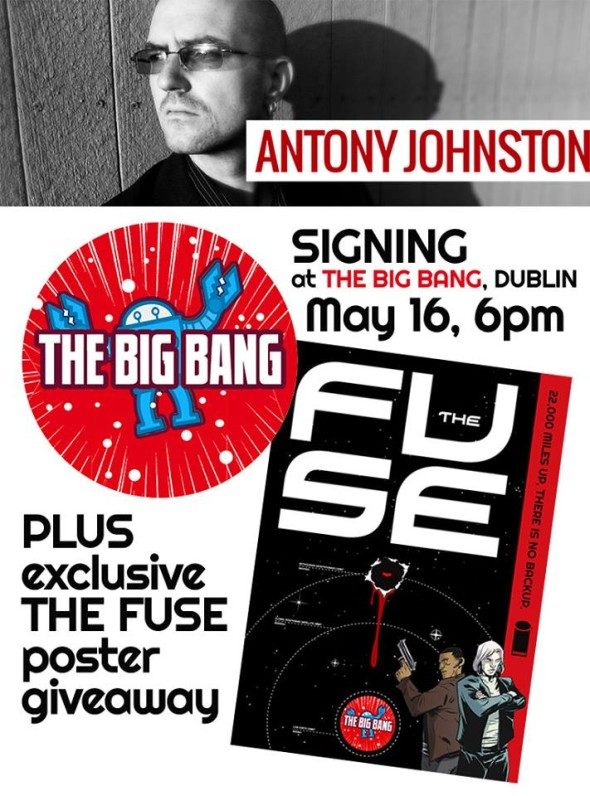 Antony Johnston appears at Big Bang Comics for a signing on Friday, May 16th at 6:00 pm!
Make your way into the store on the 16th of May at 6PM, get a signature from the writer of acclaimed comics FUSE, UMBRAL, WASTELAND and DEAD SPACE *AND* get an exclusive print!
Afterwards, join us for drinks at the Dundrum House and feel free to try to get some writing tips out of Antony in exchange for beers*!
*(note, the exchange rate of beer versus tips will be decided on the night and might vary as things proceed)
The Big Bang.
Pembroke District, Dundrum, Dublin Dublin 16