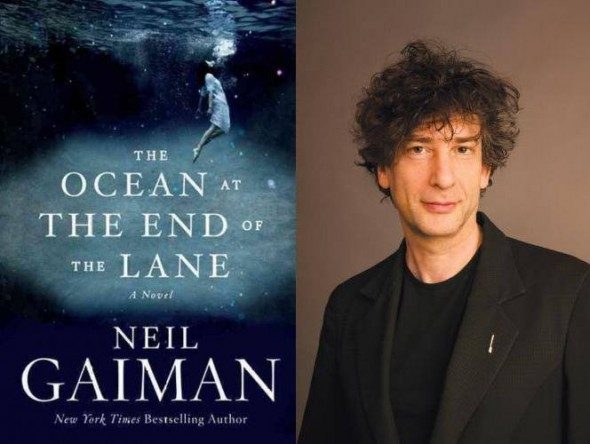 Author Neil Gaiman appears at R.J. Julia Booksellers on June 3, 2014 at 4:00 pm for a rare signing event!
Press Release:
A huge thanks and a very special congratulations to all of you who helped us win an event with Neil Gaiman for his exquisite book, The Ocean at the End of the Lane. We hope to see you here! Please note that this is a SIGNING LINE.
A brilliantly imaginative and poignant fairy tale from the modern master of wonder and terror, The Ocean at the End of the Lane is Neil Gaiman's first new novel for adults since his #1 New York Times bestseller Anansi Boys. This bewitching and harrowing tale of mystery and survival, and memory and magic, makes the impossible all too real…
NEIL GAIMAN is an English author of short fiction, novels, comic books, graphic novels, audio theatre and films. His notable works include the comic book series The Sandman and novels Stardust, American Gods, Coraline, and The Graveyard Book.
Your book, purchased at R.J. Julia is your ticket to the signing line. ***For those customers who have already purchased a hardcover copy of the book during our contest, please contact the store for your signing line ticket. Your name will be confirmed against the purchase history from the contest.***
SPECIAL PROMOTION FOR ATTENDEES ONLY: During the event, we will be taking pre-paid orders for SIGNED copies of Truth is a Cave in the Black Mountains (release date: June 17, 2014). Your copy will be available for pick-up ONLY at R.J. Julia after June 17.
R.J. Julia Booksellers
768 Boston Post Road Madison, CT 06443
203-245-3959