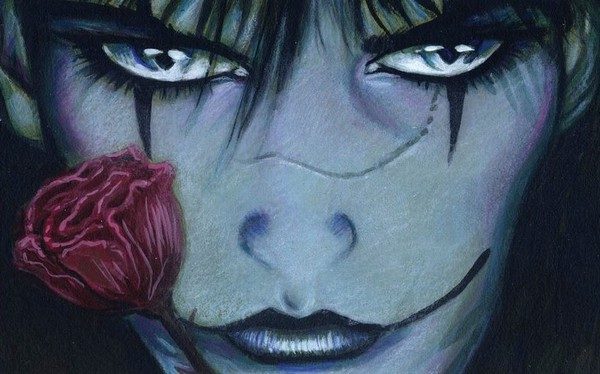 Press Release:
The Crow Creator James O'Barr To Appear at Grand Rapids Comic-Con on November 21-23, 2014
James O'Barr, the artist who is best known as the creator of the comic book series The Crow and the 1994 film of the same name, will be appearing at the Grand Rapids Comic-Con on November 21-23.
In 1978, O'Barr's fiancée, Beverly, was killed by a drunk driver, and he joined the Marines in an effort to cope with the loss. He was stationed in Germany and illustrated combat manuals for the military. While living in Berlin in 1981, O'Barr began work on The Crow as a means of dealing with his personal tragedy. O'Barr was further inspired by a Detroit newspaper account of the murder of a young couple over a $20 engagement ring. After his discharge from the Marines, O'Barr continued his painting and illustration as well as doing lots of odd jobs, including working for a Detroit body shop. The Crow sat on a shelf for seven years, but at last someone wanted to publish it: Gary Reed of Caliber Press. In The Crow, the protagonist and his fiancée are murdered by a gang of criminals. He then returns from the dead to hunt their killers.
O'Barr's own hope that his project would result in a personal catharsis went unfulfilled, he told an interviewer in 1994, saying, "[A]s I drew each page, it made me more self-destructive, if anything….There is pure anger on each page". The Crow has sold more than 750,000 copies worldwide.
The book was adapted into a successful film in 1994, but it resulted in further tragedy. Brandon Lee, who played the main character, was accidentally shot and killed during filming.
The Crow is currently being rebooted by Hollywood, which will be directed by F. Javier Gutierrez (Before The Fall) and star Chris Evans (Fast And Furious 6, The Immortals). James has been named as a consultant on the reboot.
"It is great to have James at our little shindig," said co-event coordinator Mark Hodges. "James has created a truly revolutionary series that has touched many kids and is embraced by certain cultures in society. He has created a work that has touched people in a way that is rare, and we are pleased to bring him to Grand Rapids."
The Grand Rapids Comic-Con is a popular arts and comic book convention that will be held at the DeltaPlex Arena and Conference Center on November 21-23. For more information check out www.grcomiccon.com.