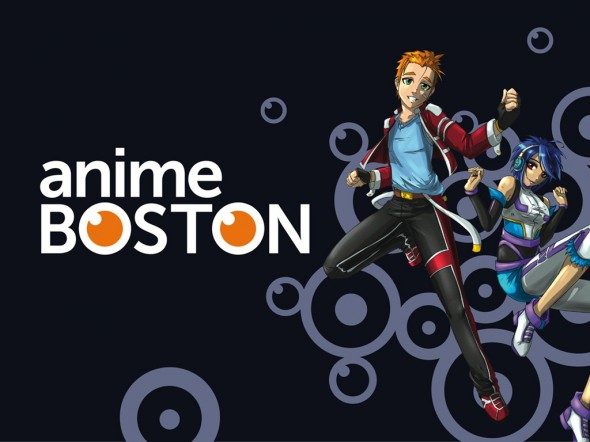 Press Release:
Anime Boston is proud two announce two Japanese Guests of Honor today: Screenwriter Dai Sato and seiyuu Yuu Asagawa!
Dai Sato started his career as a TV script writer/program planner and a lyricist at the age of 19, and later ventured into the video game and music industries. Today, he is first and foremost an animation scriptwriter, with side projects creating scripts and concepts for various media. In 2007 he created Storyriders Inc., Ltd. of which he is the president and CEO.
As scriptwriter, his credits include Eternal Family, Cowboy Bebop, Ghost in the Shell -Stand Alone Complex,  Eternal Family, Cowboy Bebop, Ghost in the Shell  -Eureka Seven, Ergo Proxy, Freedom, Eden of the East, and Space?Dandy
Yuu Asakawa is a Japanese seiyuu (or voice actress). Yuu is the voice of Crypton Future Media's Vocaloid, Megurine Luka, providing all her vocal samples. Yuu is also the co-host of the Internet web show Otaku Verse Zero, alongside Otaku USA editor-in-chief Patrick Macias.
A talented veteran voice actress, Yuu has been performing for over seventeen years for some of the most popular anime and video games. Among her many roles in anime are Motoko Aoyama from Love Hina, Sakaki from Azumanga Daioh, Rider from Fate/stay night, Yuuki Mitani from Hikaru no Go, and Jura Basil Elden from Vandread. Yuu's video games roles include Lebreau from the Final Fantasy XIII trilogy, Eime in Baten Kaitos, Nel Zelpher in Star Ocean: Till the End of Time, and various characters for the Super Robot Wars franchise of games.
About Anime Boston:
Anime Boston is an annual three-day Japanese animation convention held in Boston, Mass. Anime Boston 2014 is scheduled for Friday, March 21 through Sunday, March 23 at the Hynes Convention Center and Sheraton Boston Hotel. More information about Anime Boston can be found at www.animeboston.com.
About New England Anime Society:
The New England Anime Society was founded in 2001. Based in Massachusetts, The New England Anime Society, Inc. is an organization dedicated to furthering public education and understanding of the Japanese language and culture through visual and written media. More information about The New England Anime Society is available at www.neanime.org.