Press Release:
Stop-Motion Animator Justin Kohn To Attend Grand Rapids Comic-Con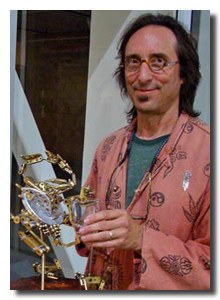 The Grand Rapids Comic-Con will have world-known stop-motion animator Justin Kohn as a guest at their 2014 show which will be held at the DeltaPlex in Grand Rapids, Michigan, on November 21-23.
Justin is a world-known expert in the animation art of three-dimensional effects including stop-motion animation. His talents have been sought after by Hollywood for over 25 years and have been in the forefront of many classic animated films.
Justin has been involved with three-dimensional animated effects work since 1979. In the 80s and 90s, he ran a small animation armature manufacturing and effects rigging studio in Los Angeles along with partner Master Machinist Peter J Marinello.
Justin received national attention for his stop-motion animation work in the 1988 sci-fi cult classic Killer Klowns From Outer Space. His most famous work appeared in two classic animation films: the Jack Skellington sleigh scenes in the 1993 holiday classic The Nightmare Before Christmas as well as being the lead animator in the 2009 creep fest Coraline.
Justin's other 3-D animation film credits include Robocop 2, James And the Giant Peach, Monkeybone, The Life Aquatic With Steve Zissou, Antz, and Puppet Master. Justin also has a wide range of television credits as well including "The Bite-Sized Adventures Of Sam Sandwich" for the Disney Channel and "Beforel Orel: Trust" for Adult Swim.
Justin's newest project are the animation effects in the upcoming fantasy Anomalisa starring Jennifer Jason Leigh and David Thewlis.
In addition to signing autographs, Justin will also be bringing to the Grand Rapids Comic-Con a museum of authentic character props from his work which will be displayed in a museum-style format. He will also give a presentation on 3-D animation effects.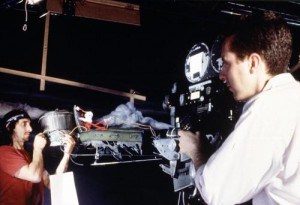 "This is a very exciting guest announcement for us," said owner and co-event coordinator Mark Hodges. "Justin is an ultra-rare appearance and we will be the first comic-con in the United States to host him. Bringing in unique guests such as Justin is a commitment to our patrons that we will be bringing in a great guest list."
The Grand Rapids Comic-Con will be held on November 21-23, 2014, at the DeltaPlex Arena and Conference Center in Grand Rapids, Michigan. For more information, please visit the website www.grcomiccon.com.