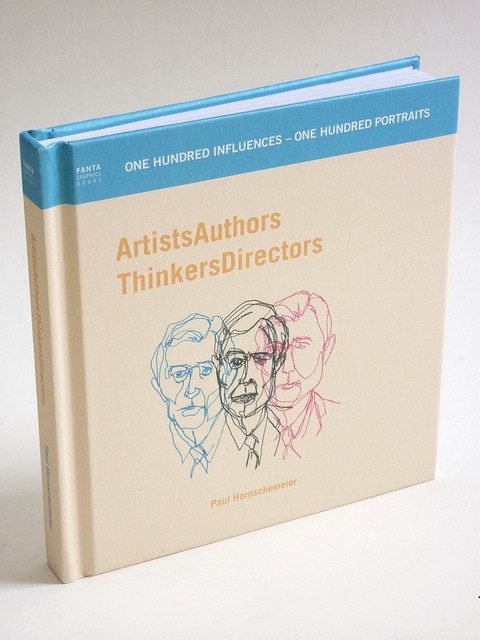 Press Release:
Graphic Novelist Paul Hornschemeier visits our cozy rare book room on Thursday February 6th from 7:00PM – 8:00PM to chat about his latest project, a volume that catalogues his sketchbook drawings of people who have proved most influential on his life in art and cartooning.
This gorgeous book culls images from Paul's notebooks and drawing blog, The Daily Forlorn, which is one of Tumblr's featured illustration blogs. Between these pages, a monochromatic, stippled Stanley Kubrick coexists with a muppet-head Frank Oz. A line drawing of Lenny Bruce brushes shoulders with a triangular Werner Heisenberg.
Artists Authors Thinkers Directors displays Paul's morphing styles that famously tailor to the narratives and moods of his graphic novels' storylines. An evening for comics fans and aesthetes alike!
Buy a copy of Artists Authors Thinkers Directors or a $15 Strand gift card in order to attend this event. All options admit one person. Please note that payment is required for all online event orders at the time of checkout. The event will be located in the Strand's 3rd floor Rare Book Room at our store at 828 Broadway at 12th Street.
Strand Book Store
828 Broadway, New York, NY, 10003-4805
(at 12th St.)