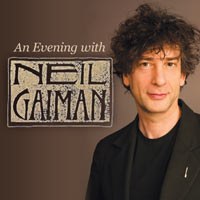 Author Neil Gaiman appears at the Billings Public Library on Friday, February 21, 2014 from 3:30-5:00pm to celebrate the grand opening of the new library.
Then the award-winning writer of Sandman, American Gods, Anansi Boys, Coraline, The Graveyard Book, and his latest The Ocean at the End of the Lane,  speaks at the Babcock Theatre on Friday, February 21, 2014 from 7:30pm to 9:00pm.
Ticket price for the is $20. Tickets may be purchased at the MetraPark Box Office, by phone 406.256.2422, at Rimrock Mall and Cellular Plus, or online at www.metrapark.com. All sales are final. No refunds on purchased tickets. RSVP on Facebook!
Babcock Theatre
2812 Second Ave. North, Billings, MT 59101
406-256-2422