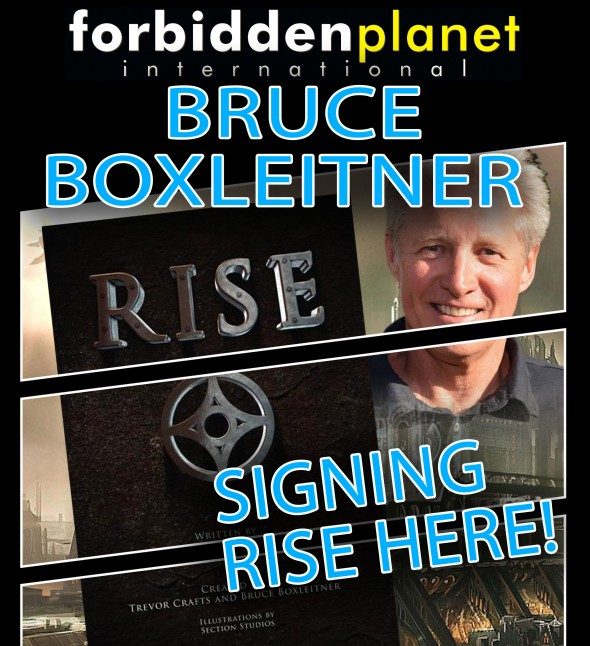 BRUCE BOXLEITNER signs RISE: A LANTERN CITY ILLUSTRATED NOVEL at the Forbidden Planet London Megastore on Saturday 14th September at 4:00pm.
The new Steampunk show Lantern City is an exciting foray into fan-inspired and fan-created television. Blending great science fiction with dynamic storylines, at its heart the show asks two questions: how far would you go to be with the person you love and what lengths would you go to in order to survive?
RISE tells the story of Isaac Foster Grey, the first leader of Lantern City. Isaac's battles through misfortunes and his ultimate quest to save his family intertwine with a burning vengeance against his father's killer and that man's plan for domination over every citizen in the land of Hetra.
With over forty years of experience in Hollywood, Bruce Boxleitner has been involved in classic films and television series, such as Tron and Tron: Legacy, Scarecrow and Mrs. King, and Babylon 5. Bruce recently lent his voice talents to the hit video game Spec Ops: The Line. He is excited to present Lantern City, a groundbreaking show in which he will serve as co-creator and executive producer.
Forbidden Planet London Megastore
179  Shaftesbury Avenue, London, WC2H 8JR