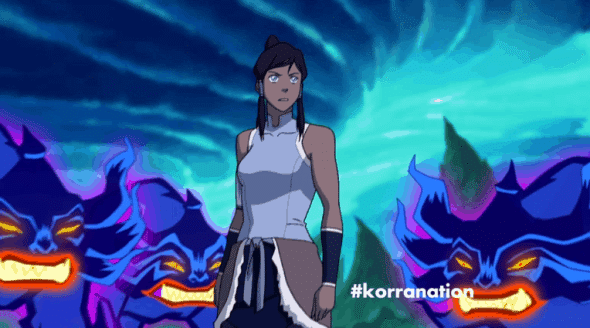 The Legend of Korra makes its long-awaited return to Nickelodeon for its second season this Friday September 13, 2013 at 7:00 pm EST with a one-hour premiere! Korra Nation has posted an exclusive new trailer featuring unseen footage of Korra, Mako, Bolin, Tenzin, and more! Plus glimpses of the Spirit World and brand-new characters! Click the link to watch it!
In addition they have offered a sneak peek at production material such as early character studies for Tenzin's older brother Bumi (click the link), storyboards of Bolin meeting new characters Eska and Desna (click the link), background art of the Glacial Spirits Festival (click the link), and the interior of the Southern Water Tribe Palace (click the link)!
For more about The Legend of Korra, sign up for Korra Nation at the link!