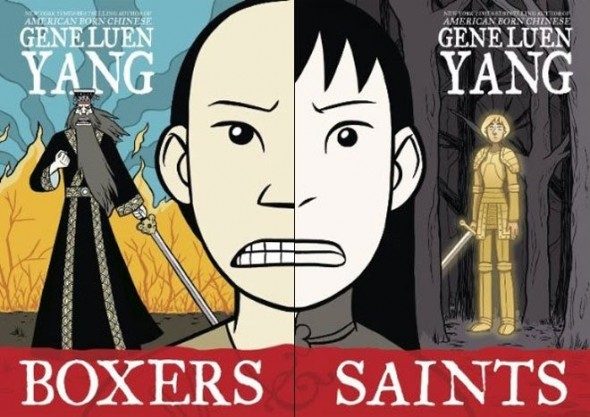 Press Release:
Award winning graphic novelist Gene Luen Yang will talk about his new two-volume novel, Boxers and Saints at the Cleveland Park Library in Washington D.C. on Tuesday September 17, 2013 at 7:00 pm.
Set during China's Boxer Rebellion (1899-1900), the books tell the parallel stories of two young people caught on opposite sides of a violent rift.
Yang, author of American Born Chinese and the Avatar: The Last Airbender graphic novels, brings his clear-eyed storytelling and trademark magical realism to the complexities of the Boxer Rebellion and lays bare the foundations of extremism, rebellion and faith.
Book sale and signing will follow the talk.
The program is in partnership with Politics & Prose Bookstore. For teens and adults.
Cleveland Park Neighborhood Library
3310 Connecticut Ave NW, Washington, DC 20008
202.282.3080