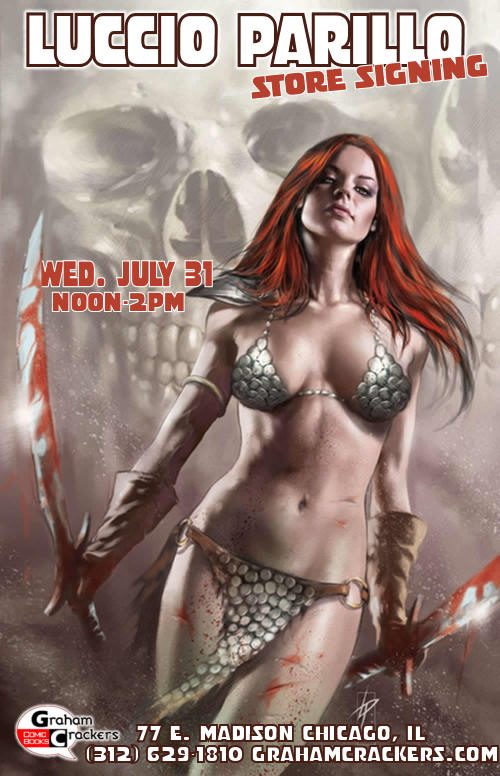 Artist Luccio Parillo signs at Graham Crackers Comics on Wednesday July 31st from noon till 2:00 pm!
Press Release:
Dynamite illustrator Luccio Parillo is coming to Chicago thanks to the International School of Comics located right here in Chicago!
A top notch illustrator, Lucio has worked on Death's Head, Vampirella, Tarzan, Red Sonja, Grimm, Warlord of Mars and more!
Also known for his stunning illustrations on the popular MAGIC the GATHERING cards, as well as illustrations for Dungeons & Dragons!
Graham Crackers Comics – CHICAGO LOOP
77 E. Madison Street, Chicago, IL 60602
312-629-1810