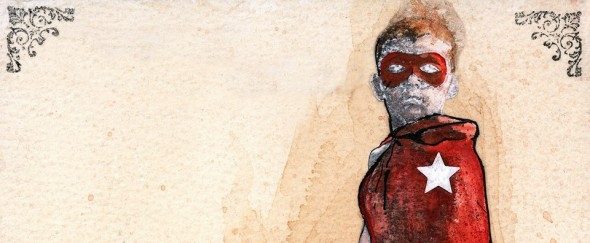 Press Release:
Montserrat College presents a day of comic book themed art and discussion featuring artists from all walks of life and disciplines.
"Capes and Crusaders" will be a giant comics-inspired art show showcasing an impressive body of work from over 50 different artists. See this large group of creators join together to bring their comic book visions to life. Various techniques and styles will be displayed in an exhibition celebrating all things comic book. Curated by Adam Miller and Joshua Morrissette.
The Opening Reception will be held from 4:00-7:00pm on Saturday, June 29, 2013 at the 301 Gallery on Cabot St. in downtown Beverly, walking distance from the school.
The exhibit will be highlighted by a selection of works from the Randy House Collection, including art by Drew Struzan, Frank Frazetta, James Jean, and more.
Immediately preceding the gallery event will be an in-depth panel discussion elaborating on the topics of, creativity, accountability, production and networking through this very competitive and exciting field. "Word Balloons and Thought Bubbles" will be a talk led by filmmaker Tom Bennett and features six professionals from the world of art and comics.
The forum will be held from 2:00-3:30 in the Hardie Building at Montserrat College of Art, 23 Essex St. Beverly, Ma.
Panelists include: Jerry Ma, Ken Knudtsen, Adam Miller, Josh Morrissette, Andy Houle, and Dave Ferreira.
This will be a unique experience for any lover of comic books, illustration, art and storytelling. See amazing interpretations of iconic characters up close and personal and get access to creative professionals behind some of these amazing projects. Join us and the New England comics community as we celebrate this colorful world of heroes and villains. Come one come all- it's an event not to be missed!