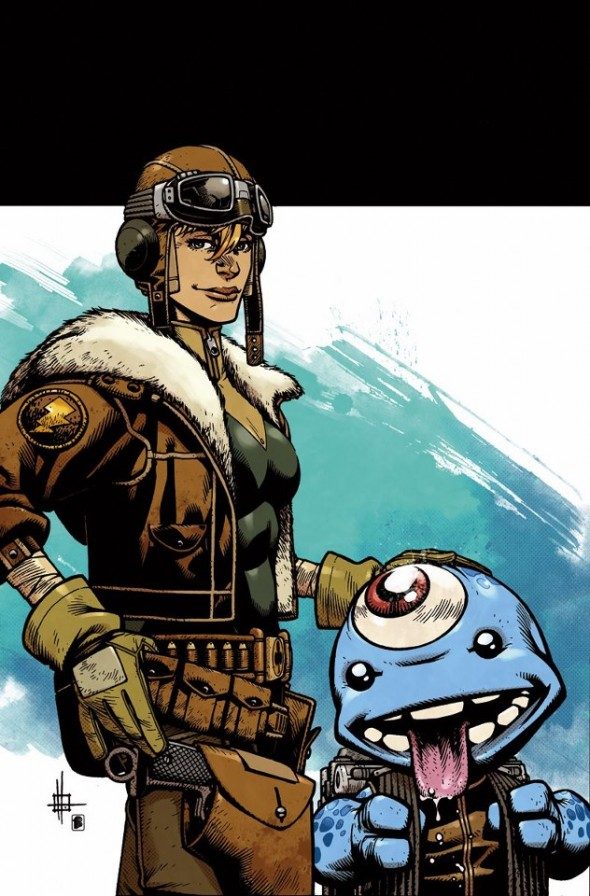 Mike Raicht, Zach Howard, and Austin Harrison sign at both Third Eye Comics locations on Wednesday June 19, 2013! They will appear at the Annapolis store from 11am – 1pm and the Prince Frederick store from 4-6pm!
Press Release:
Folks, we are completely and totally honored to be hosting the day 1 release event for one of the most exciting new IDW series of the Summer: WILD BLUE YONDER. This post-apocalyptic steampunk thriller is a must-read, featuring the gorgeous artwork of THE CAPE artist ZACH HOWARD, and the writing of STUFF OF LEGEND's MIKE RAICHT, it is a MUST.
When land and sea have become deadly and uninhabitable, the intrepid survivors of ecological disaster must take to the skies; to the WILD BLUE YONDER!
In a wildly imaginative take on the post-apocalyptic thriller, the creative team has created an eye-popping world of flying machines, massive makeshift fortresses and a desperate war among the dwindling population left to the scarce resources on the land.
As mankind has become accustomed to the reality of a prosperous life only existing in sky bound territory, a desperate war has broken out for control and survival on the ground and high above it.
A must-read, Third Eye Faithful, meet one of your favorite new titles of the Summer.
Third Eye Comics 
2027-A West Street, Annapolis, MD 21401
78 Solomons Island Rd South, Prince Frederick, MD 20678