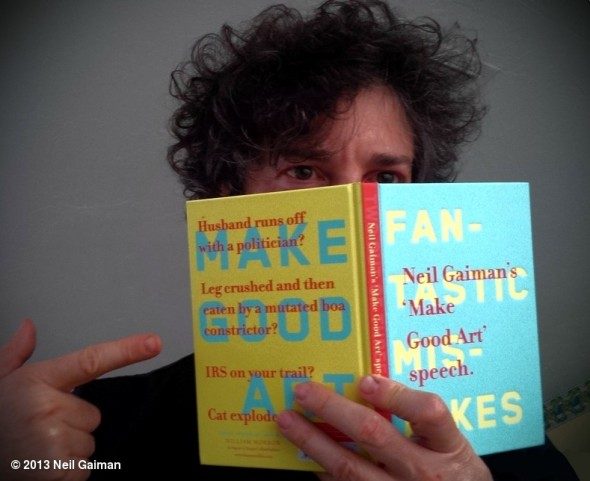 Neil Gaiman and Chip Kidd speak at the Oberon Theater on Wednesday June 5th at 6:30pm!
Press Release:
Literary legend Neil Gaiman (American Gods, The Sandman, Stardust), in his 2012 commencement address at the University of the Arts in Pennsylvania, encouraged graduates to do one thing, even in the worst of times: Make Good Art. Gaiman– who has written novels, short fiction, comic books, screenplays, children's books, and graphic novels– and Chip Kidd, who designed the innovative cover and interior for the published book based on the speech, convene at the Oberon to discuss Gaiman's unconventional career path, prodigous output, and the bravery and creativity that goes into making good art. This special, intimate evening presents a rare encounter with one of contemporary literature's most creative minds alongside the top graphic designer in publishing. They will discuss their own artistic processes and pass along advice for how to Make Good Art.
**SOLD OUT**
Tickets are $25, which includes a copy of Make Good Art with a book signing to follow the conversation.
OBERON | A.R.T. – American Repertory Theater
2 Arrow Street, Cambridge, MA 02138