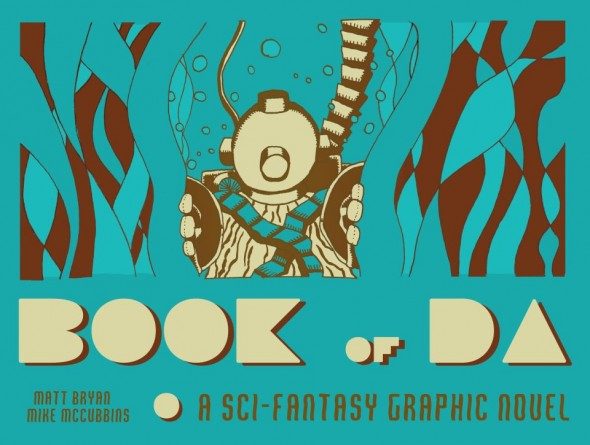 Artist Matt Bryan and writer Mike McCubbins sign at Star Clipper on Saturday, May 18, 2013 at 5:00 pm!
Press Release:
After a very successful kickstarter campaign, Book of Da will see its official release at Star Clipper on Saturday, May 18 from 5 to 9 pm.
A mysterious being is controlling the emotions of the sea. One courageous diver goes in search of the truth. But the deeper he gets, the more troubled the waters become.
Meet the local creators, illustrator Matt Bryan & writer Mike McCubbins, and get your copy of Book of Da autographed.
Note: Local kickstarter backers will be able to pick up their pre-bundled Book of Da packages at the signing with no additional fees.
Star Clipper Comics
6392 Delmar Blvd, St. Louis, MO 63130
Phone: (314) 725-9110