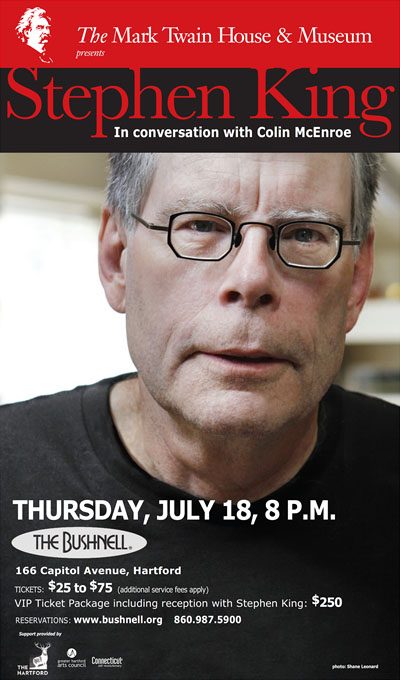 Stephen King appears in conversation with Colin McEnroe on Thursday, July 18, at 8:00 p.m.! Stephen will appear on stage at The Bushnell, 166 Capitol Avenue in downtown Hartford, Connecticut, in conversation with WNPR radio personality Colin McEnroe. Proceeds from the event benefit the continuing educational and preservation activities of The Mark Twain House & Museum.
Reservations may be made at www.bushnell.org or 860-987-5900. (Membership is available by calling 860-280-3112, or by going to www.marktwainhouse.org. Members will be given a special on-sale code for ticket purchasing.)
Ticket prices range from $25 to $75 (additional service fees apply) with a special VIP ticket for $250, which includes a reception with Stephen King and an autographed book.