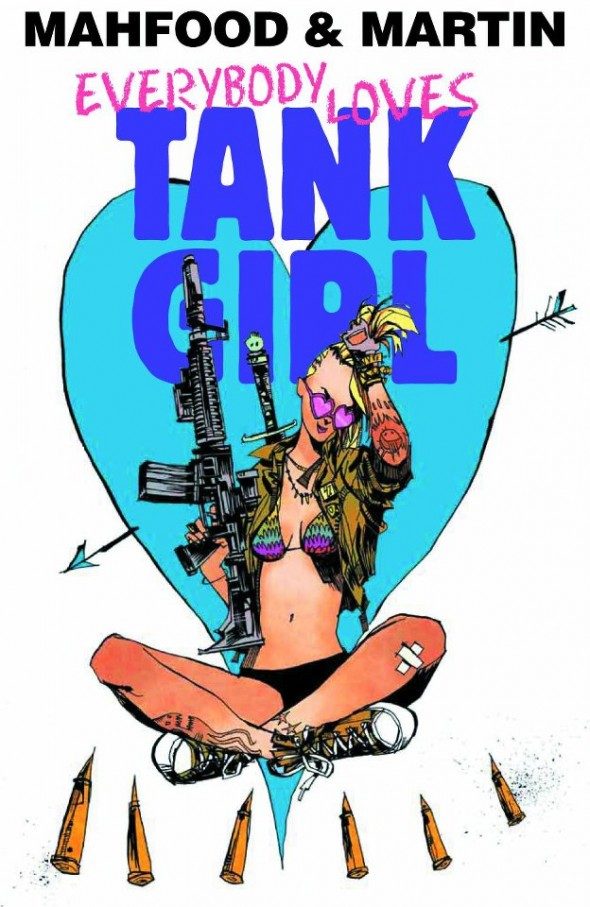 Illustrator extraordinaire Jim Mahfood returns to his hometown of St. Louis for his ONLY in-store signing for his newest project, EVERYBODY LOVES TANK GIRL. Don't miss your chance to meet Jim Mahfood at Star Clipper on Friday, May 3rd from 7:00 to 9:00 pm!
Mahfood collaborated with Tank Girl co-creator Alan C. Martin to bring you Tank Girl as you've never seen her before: wild, raw, foul-mouthed and rockin' in Mahfood's signature style. Finally, everyone's favorite outback anarchist is back to blow things up, swear profusely and offend the elderly!
DJ Mahf will be will be spinning records the whole night and the event is sponsored by Boulevard Brewing Company.
After the Tank Girl release, make sure to catch Jim Mahfood and DJ Mahf at the Gramophone for a late-night after party. Star Clipper will also be hosting a special midnight screening of the film adaptation of TANK GIRL at the Tivoli Theatre right now the street. But don't stay out too late: FREE COMIC BOOK DAY is the next morning at Star Clipper!
Star Clipper Comics
6392 Delmar Blvd, St. Louis, MO 63130
Phone: (314) 725-9110