Press Release:
Well Known DC Comics, Cartoon Network Animator Robert Pope to Appear at the Grand Rapids Comic-Con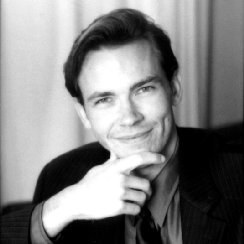 We are pleased to announce that well known animator Robert Pope will be a guest at the Grand Rapids Comic-Con on October 12.
Atlanta-based Robert Pope is the go-to guy for DC Comics when it comes to their comics based on animated properties. Robert has been the lead artist for Scooby-Doo for well over a decade and has also worked on comics for the Looney Tunes and Cartoon Network franchises, including "Daffy Duck", "The Grim Adventures Of Billy And Mandy", "Space Ghost", "Batman: The Brave And The Bold", and "Johnny Bravo".
Robert is also the lead artist for Toyfare magazine and has contributed many memorable covers and interior spreads.
Robert also was an artist for the "Animaniacs" franchise back in the 1990′s under Steven Spielberg.
"This is an ultra rare appearance," said event coordinator Mark Hodges, "as Robert attends only shows in his general area. From what we understand this will be Robert's first Midwest appearance, and we are thrilled that he has decided to join us."
The Grand Rapids Comic-Con will be held on October 12, 2013, at the Home School Building, 5625 Burlingame Ave. SW, in Wyoming, Michigan. The show will feature appearances from several nationally known comic book artists as well as seminars, programming for families, and lots of fun. Tickets for the show will be $5 at the door only. For more information please go to www.grcomcicon.com or www.facebook.com/grandrapidscomiccon.