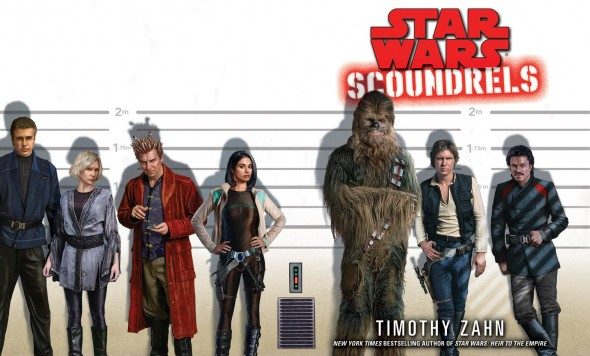 Author Timothy Zahn signs at Mysterious Galaxy Books Saturday January 12, 2013 at 2:00pm!
About the Book
The Death Star has been destroyed. The Rebellion has had its first big victory. And Han Solo, newly conscripted to the Rebel cause, is on the run from the Empire and the bounty hunters eager to turn him in for the huge reward being offered by Jabba the Hutt. Now a mysterious stranger offers Han the resources to execute a daring robbery from a major crime lord. The mission is impossible, but the prize will make Han a free man. With no choice but to accept, Han Solo and his Wookiee partner, Chewbacca, set out to assemble a cast of rogues, knaves, and cons with the right combination of wits, skills, and derring-do to pull off an operation of this complexity and scale — the best scoundrels the galaxy has to offer. And then the game is on: a rip-roaring, intergalactic, Ocean's Eleven-style heist adventure starring Han Solo, Chewie, and Lando Calrissian!
About the Author
Timothy Zahn is the author of more than forty science fiction novels. He has also written many short stories, as well as Cascade Point, which won the Hugo Award for best novella. His other works include the Dragonback series, of which Dragon and Thief was an ALA Best Book for Young Adults, and the bestselling Star Wars™ novel, Heir to the Empire. Zahn lives in Oregon.
Mysterious Galaxy Books
7051 Clairemont Mesa Blvd, San Diego, CA 92111