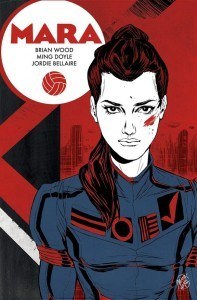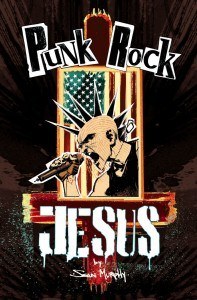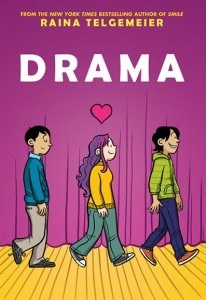 Brian Wood, Sean Murphy, and Raina Telgemeier have been added to the roster for Maine Comics Arts Festival 2013.
Press Release:
We are pleased to announce three more guests for MeCAF 2013. Look for even more announcements in the coming weeks.
Brian Wood released his first series, Channel Zero, in 1997 to considerable critical acclaim and has continued to produce comics and graphic novels at a brisk pace ever since. Focusing almost entirely on creator-owned works, he's become one of the most notable creators of the last decade. He's earned multiple Eisner Award nominations and editions of his work have been published in close to a dozen foreign languages. He is most known for original series such as DMZ, Northlanders, Demo, and Local.
Starting in 2012, Wood kicked off the second major phase of his career with the original series' The Massive, Anthem, and Mara, as well as Star Wars and Conan the Barbarian for Dark Horse Comics and X-Men for Marvel.
Sean Murphy's first creator owned book "Off Road" was released by Oni in 2005 and won an American Library Association award. Soon after, Sean signed an exclusive contract with DC Comics and moved to New York. His DC published work is what he's most known for currently–Hellblazer: City of Demons, Joe the Barbarian, and American Vampire: Survival of the Fittest helped boost his career greatly. His latest book for DC/Vertigo, and creator owned mini series called "Punk Rock Jesus", in stores now.
Raina Telgemeier grew up in San Francisco, but made her way to New York City when she was 22 to attend the School of Visual Arts as an Illustration and Cartooning student. She received her BFA in 2002, and has worked as a freelance artist ever since. She is the adapter and illustrator of four Baby-sitters Club graphic novels, the co-author of X-Men: Misfits, and the author-illustrator of the bestselling dental memoir graphic novel Smile, which won the Eisner Award for Best Publication for a Teen Audience. Smile was also an ALA Notable Book, a Kirkus Best Book of 2010, and a Boston Globe-Horn Book Awards Honor title. Smile won the Maine Student Book Award in 2011. Her most recent book, Drama, was released in the fall of 2012.