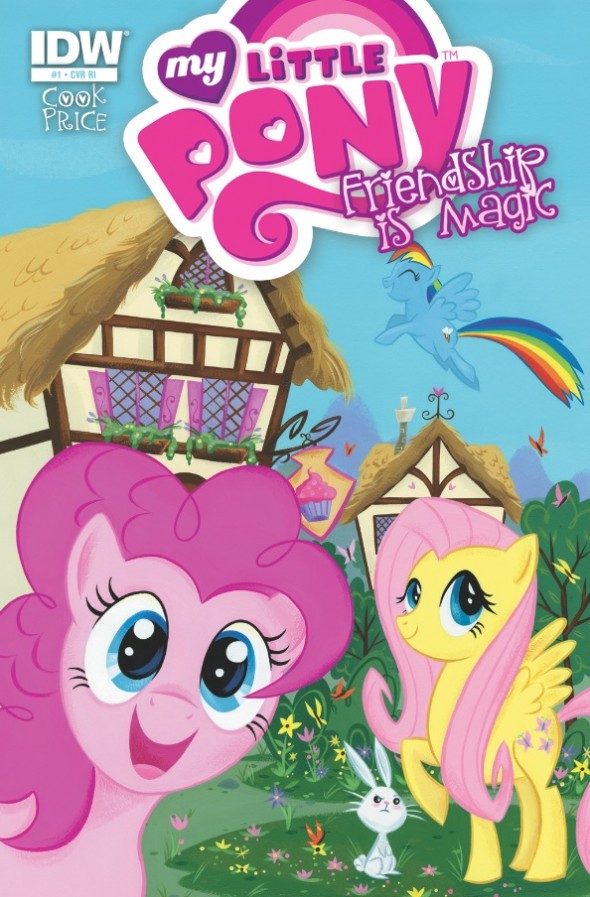 Artist Stephanie Buscema celebrates the release of IDW's all new comic My Little Pony: Friendship Is Magic #1 at Midtown Comics Downtown on Wednesday November 28th from 6:30-7:30!
Stephanie will be there to sign her My Little Pony variant and talking with fans! Be sure to check out the Midtown Comics Exclusive cover for My Little Pony #1! We'll even be raffling off copies during the event!
My Little Pony Friendship Is Magic #1
Welcome to Ponyville, home of Twilight Sparkle, Rainbow Dash, Rarity, Fluttershy, Pinkie Pie, Applejack, and all your other favorite Ponies! Something's not right in the town though, as some of the inhabitants are acting very, very strange! It's up to the Mane Six to find the source of the weirdness before it's too late!
Midtown Comics
64 Fulton Street, New York, NY 10038