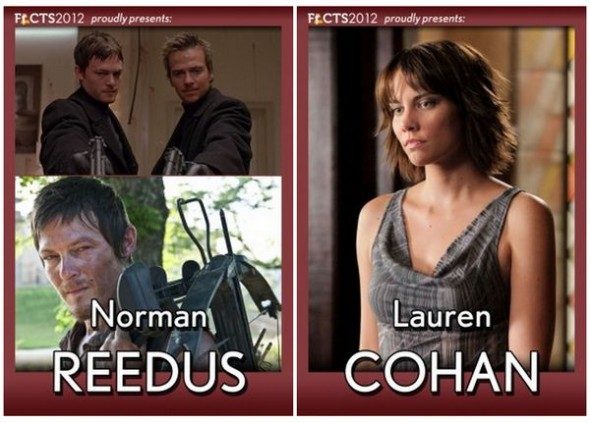 Press Release:
Never before has an American series been that much in the spotlight @ FACTS as The Walking Dead.
Zombies galore! Conquer your fear and meet :
– Charlie Adlard, renowned The Walking Dead comics artist
– Norman Reedus, fan favorite Daryl in the award-winning The Walking Dead tv series
– Lauren Cohan, charming Maggie in the award-winning The Walking Dead tv series.
Other zombie artists will also be present such as Sean Phillips (Marvel Zombies) and Sophian Cholet & Lucio Leoni from the succesful french Zombies series.
Many The Walking Dead titles (the comics, the new compendium edition, novels, the survivors guide) will be available at cheap prices. Publisher Silvester will bring cool Walking Dead banners and thus it will be easy to spot Charlie Adlard. And they made a exclusive Walking Dead card-set which will only be available at FACTS.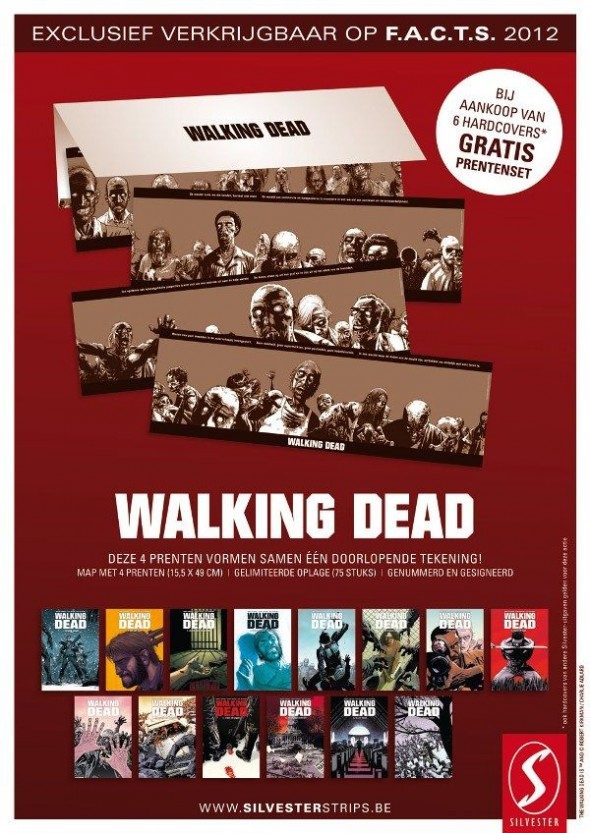 With our E-bay auction, you can become a zombie in a future Walking Dead issue. All profits go to Charity. You can bid here :
http://www.benl.ebay.be/itm/ws/eBayISAPI.dll?ViewItem&item=221140838472
Suffer more living dead action:
Dead Cold: Get hold of your own limited edition FA.C.T.S 2012 collectible on which all artists have participated. The price is a mere 10€.
On saturday at 17h30, in the Black Box the painting by Charlie Adlard which was used for Dead Cold, the FACTS 2012 collectible, will be auctioned.
More info here : http://www.facts.be/2012/auction-dead-cold-cover-by-charlie-adlard/
The Walking Dead Competition: win the autograph of Norman Reedus, the last Early-Bird tickets, comics and dvd's
The zombie manga Competition : win the first five issues of the cult series 'I am a hero'
Zombie makeover: get zombified by professional make-up artists
European première!!!!!
watch Episode 1 of Season 3 of The Walking Dead at F.A.C.T.S. 2012.
Attention : seating places will be limited.