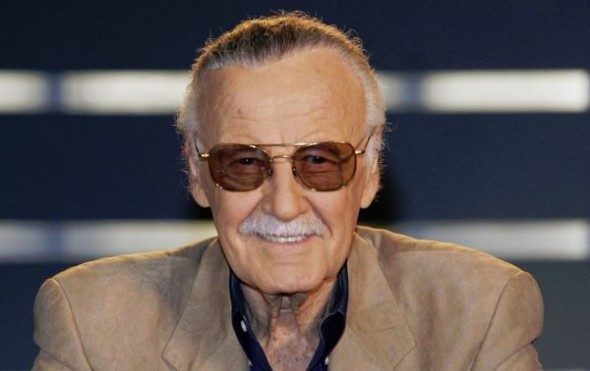 Press Release:
POW! ENTERTAINMENT RELEASES A MESSAGE FROM ITS CHAIRMAN STAN LEE
BEVERLY HILLS, CA – SEPTEMBER 28, 2012 – POW! Entertainment (OTCQB: POWN) (Company), the media and entertainment company, today has a message from its founder and Chairman:
Attention, Troops!
This is a dispatch sent from your beloved Generalissimo, directly from the center of Hollywood's combat zone!
Now hear this! Your leader hath not deserted thee! In an effort to be more like my fellow Avenger, Tony Stark, I have had an electronic pace-maker placed near my heart to insure that I'll be able to lead thee for another 90 years.
But fear thee not, my valiant warriors. I am in constant touch with our commanders in the field and victory shall soon be ours. Now I must end this dispatch and join my troops, for an army without a leader is like a day without a cameo!
Excelsior!
About POW! Entertainment, Inc.
POW! Entertainment, Inc. (OTCQB: POWN), a multi-media entertainment company, was founded by noted comic book writer Stan Lee, together with award-winning producer Gill Champion and the late intellectual property specialist Arthur Lieberman. POW!'s principals have extensive backgrounds in the creation and production of original intellectual properties, including some of the most successful entertainment franchises of all time. POW! is utilizing Stan Lee's historical background by perpetuating his legacy while creating and developing all new live-action films, television, digital games, merchandising, licensing and related ancillary markets, all of which contribute to global expansion. POW! partners with third parties and strategic alliances, including studios and networks, in the production and distribution of new POW! character franchises. For further information visit www.powentertainment.com.