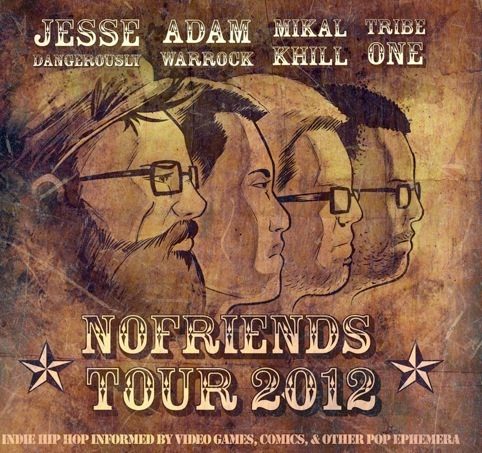 Press Release:
Four nationally (and internationally) recognized nerdcore rap stars from pretty much everywhere are crash landing into the most epic of epic comic book stores that Central Mass has to offer. Come to That's Entertainment on Park Ave in Worcester MA on Thursday, September 6th at 7:00pm to see:
HALIFAX RAP LEGEND JESSE DANGEROUSLY
COMIC NERDCORE SENSATION ADAM WARROCK
THOUGHTCRIMINALS MASTERMIND MIKAL KHILL
DIRTY SOUTH SWAMP THING TRIBE ONE
Also, local heroes
SHANE HALL
and
DANNY FANTOM
will be manning the controls on the landing pad so that we can all be fully prepared for what is about to happen. WHATS ABOUT TO HAPPEN? I DONT KNOW!The show is a $5-$10 suggested door price. So bring all your wallets with all your money in em so that all these great artists can keep doing what they do!
That's Entertainment
244 Park Ave, Worcester, MA 01609
Image by Matthew Warlick