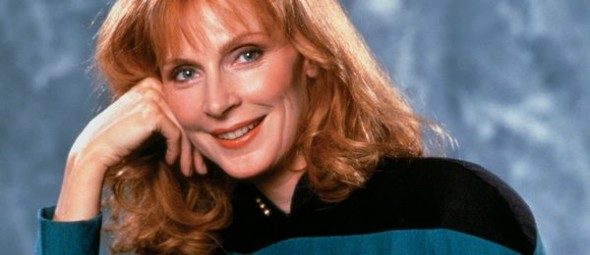 Press Release:
ORLANDO MEGACON'S GUEST LIST JUST KEEPS GETTING BETTER!!
MegaCon, the largest comic book, anime, gaming and multi media event in the Southeast, is pleased to make its initial announcement of guests. MegaCon will take place March 15th – 17th, 2013 at the Orange County Convention Center in Orlando, FL.
Megacon is happy to add to its comic guest list: Chris Claremont, Mike Choi, Andrew Robinson, Doug Sneyd, Jose Delbo, Matteo Scalera, Steve McNiven, Michael Atiyeh, Jimmy Cheung and George Pérez
Other comic book guests include:
Neal Adams, Mark Waid, Gail Simone, Mike McKone, Dave Johnson, Dan Panosian, Brian Pulido, Brandon Peterson, Amanda Conner, Jimmy Palmiotti, Billy Tucci, Georges Jeanty, Tim Townsend and Craig Boldman
Many more to be included!
MegaCon is happy to include:
Star Trek:TNG's "Dr.Crusher": Gates McFadden
Battlestar Galactica's "Saul Tigh": Michael Hogan
Teen Wolf, Slingblade, F Troop: James Hampton
Other Media guests include:
Star Trek:TNG cast members; Patrick Stewart, Jonathan Frakes, Marina Sirtis, Brent Spiner, Levar Burton, Michael Dorn and John DeLancie
Lois and Clark: The New Adventures of Superman: Dean Cain
Star Wars: Paul Blake, Jeremy Bulloch
Incredible Hulk: Lou Ferrigno
Ghost Hunters' International: Paul Bradford, Scott Tepperman
Many more to be included!
Back by popular demand Frenchy and the Punk plus new to MegaCon The Ken Spivey Band
Other events include: MegaCon video gaming and the Supercon 2K series provided by National Video Gaming Association and Vibras Five.One, children events provided by the Skiffytown Heroes, RPG gaming events, anime events, belly dancing, Indy Film Festival, movie trailers screening room, Saturday evening dance, late night adult only dance, and professional panel room.
The MegaCon guest list is constantly growing. Check www.MegaConvention.com frequently for more updates.
MegaCon 2013
Orange County Convention Center
Orlando, Florida
March 15th – 17th, 2013
Contact Info: info@megaconvention.com or www.megaconvention.com