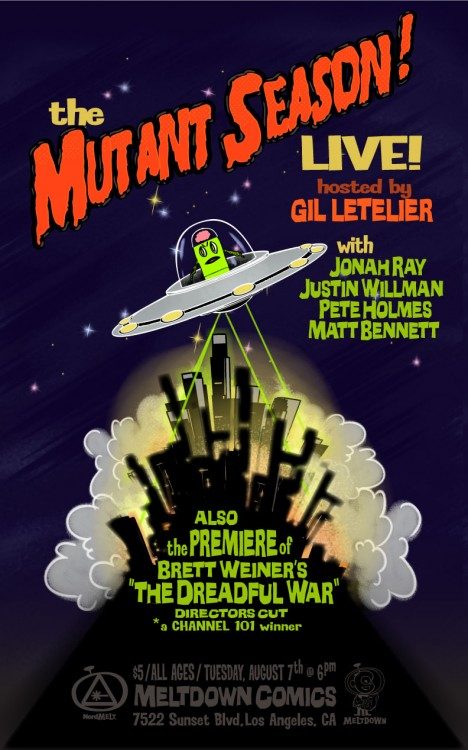 Press Release:
THE MUTANT SEASON is a Nerdist Industries podcast where grade-schooler Gil Dominguez-Letelier talks to adults who have cool jobs and shares the awesome things he likes with you, the listeners at home! (Like, did you know that the raddest animal ever is a Cat-zilla? That's a fact!)
On Tuesday, August 7th at 6pm, THE MUTANT SEASON will record its first ever podcast in front of a live audience. It also happens to be Gil's 10th birthday, which means it'll be a great time since THERE WILL BE CAKE!!!
So, come on down to The Nerdist Theatre at Meltdown Comics to celebrate with Gil, sidekick Mo Fathelbab, producer Katie Levine, a myriad of special guests, and of course CAKE!!! It's fun for the whole family.
Guests scheduled to appear include:
Pete Holmes
Geoff Johns
Jonah Ray
Matt Bennett
Justin Willman  
Tickets available HERE! JUST 5 BUCKS!
Meltdown Comics
7522 Sunset Blvd, Los Angeles, CA 90046