Press Release:
First Annual Awesome Con D.C. – April 20-21, 2013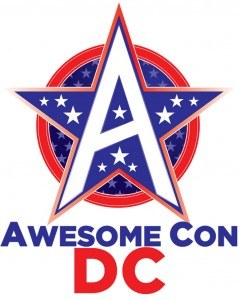 For too long, the District has been without a comic-con of its own. Politicians and presidents have come and gone; there's even a new baseball team in town. Local pop culture aficionados have stared wistfully into the distance, hoping, wishing for a metro-accessible event. Don't fret, nerds. That time is upon us!
Awesome Conventions LLC is proud to announce Awesome Con D.C.: A Comic and Pop Culture Festival! Awesome Con will take place at the Washington Convention Center on April 20 and 21, 2013, and is presented by Third Eye Comics.
As a celebration of popular culture, Awesome Con features a wide assortment of comic books, collectibles, toys, games, original art, cosplay, and more! Special events include discussion panels, costume contests, trivia contests, gaming tournaments, and a full slate of activities for kids!
The Walter E. Washington Convention Center can be found at 801 Mount Vernon Place NW, Washington, DC 20001. It's centrally located, easily Metro accessible and with ample parking nearby. Third Eye Comics has locations in Annapolis and Prince Frederick, in Maryland.
For more information about Awesome Con D.C., check out www.awesomecondc.com.
Awesome Con D.C.: A Comic and Pop Culture Festival!