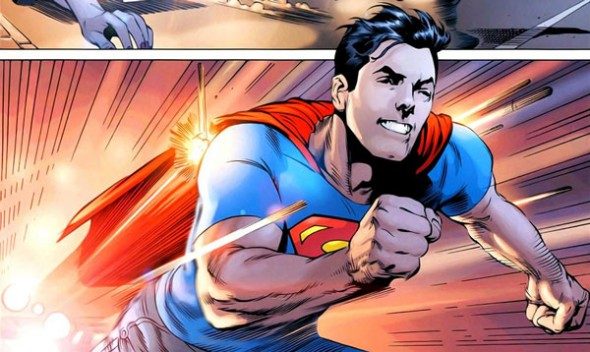 Press Release:
THE GREAT ALLENTOWN COMIC CON! ANNOUNCES RAGS MORALES, JAMAL IGLE, JOIN MARCH 17th SPRING SHOW GUEST LINEUP!
Allentown PA, March 2nd – DC Comics New 52 Action Comics Artist Rags Morales, Former DC Exclusive Artist Jamal Igle, Animator Carol "Cotty" Kilbanks and Many More.
Renowned Artists, Celebrities and Publishers have announced plans to attend the spring edition of the Lehigh Valley's largest pop culture extravaganza – The Great Allentown Comic Con.  The show will be held March 17th at the Merchants Square Mall in Allentown PA.
Fans of comic books & pop culture will not only find numerous deals on vintage comic books and collectibles from dealers, but also comic book creators, publishers, artists and illustrators from New York, New Jersey and Pennsylvania. Comic fans will have a rare opportunity to meet the artists in an intimate setting, obtain signed items, and commissioned sketches (for a fee).
"With the success of our first Mega Show we are pleased to kick off our 2012 shows with a real 'Bang' and bringing such great talents like Rags Morales and Jamal Igle is just the start of our plans." – Christopher D. Wertz, Show Founder and Promoter.  "We are also pleased to be able to provide our fans a chance to meet such amazingly talented artists such as Carol "Cotty" Kilbanks who has worked on cartoons such as The Berenstain Bears, Strawberry Shortcake, and South Park."
About The Great Allentown Comic Con! – The Largest Pop-Culture Comic Convention in the Lehigh Valley.  Founded in 2010, by Riverside Comics; The Great Allentown Comic Con (GACC) is already one of the fastest growing Fan-focused events in the comics industry.  Currently located in the 10,000 sq ft Showroom of the Merchants Square Mall in Allentown PA, the GACC is dedicated to producing celebrations of comics and popular culture by providing unique access to talented artists and a family-friendly experience for fans.  The show motto "Get UR Geek On!" represents in part the recognition of the diverse and unique nature of our fans, and our commitment to providing events where they can come express themselves freely.