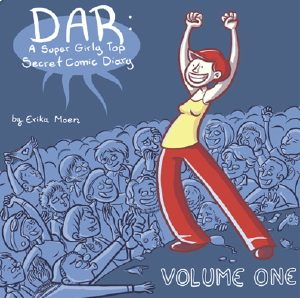 Erika Moen signs at Comics Dungeon on Saturday, January 21, 2012 from 1:00pm until 7:00pm!
Press Release:
The Comics Dungeon continues to celebrate its 20th Anniversary with more guest signings!
Erika Moen is a comic artist and illustrator working in Portland, OR as a member of Periscope Studio. She's best known for her award winning self-published comic series, DAR!, A Super Girly Top Secret Comic Diary that explorers her life, career, and relationships. She is also currently working on the webcomic Bucko, a Comical-Murder Mystery with writer Jeff Parker.
Check out more at her website http://erikamoen.com/, and check out Bucko at http://www.buckocomic.com/
Erika will be at the Comics Dungeon signing copies of her books and other material from 1-4pm on Saturday the 21st!
Comics Dungeon
250 NE 45th St, Seattle, WA 98105