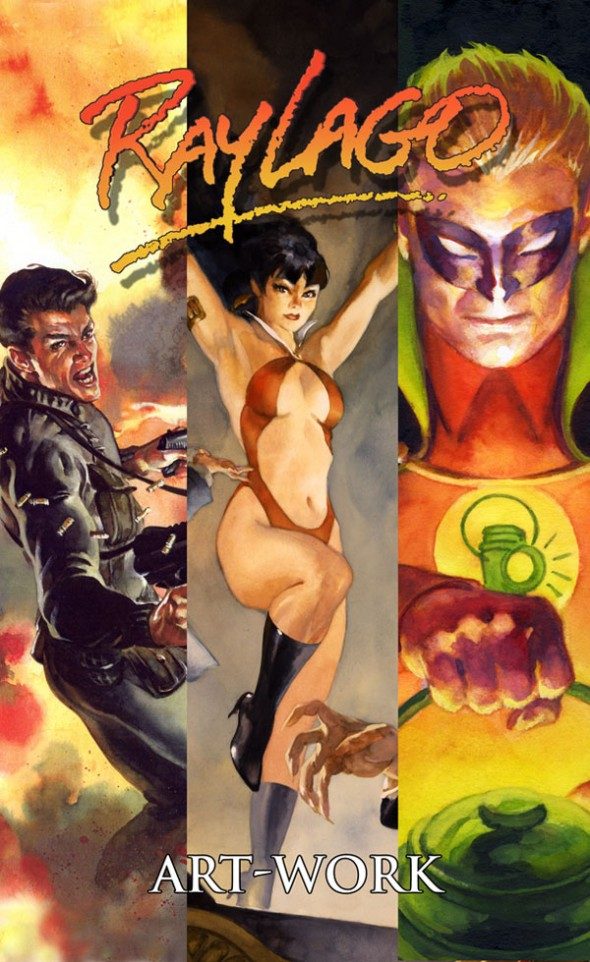 Press Release:
The guest of honor at the November 27th East Hanover Comic Book Expo is Ray Lago!
To say that his talent is underrated is a gross understatement…
For nearly three decades, Ray Lago has been a professional illustrator for clients such as Reader's Digest, Scott Forsman and Scholastic, and for comic book industry giants like Marvel and DC. His early career  also included employment as a Graphic Design Engineer with NBC News, ABC News, and PBS' News Hour.He has been a prolific artist for the comic book industry, creating covers and trading cards for Spider-Man, The X-Men, Superman, Vampirella, Predator, Robocop, StarWars and scores of others. Painted story credits include Marvel's Open Space series and Hellraiser series, Ivanhoe for First/Classics Illustrated, "Ask Any Mermaid" in NBM's Skin Tight Orbit vol. 2, Harris Comics' Vampirella 25th Anniversary Special and Shi: Masquerade for Crusade. For several years Ray devoted much of his time to painting the revived Little Annie Fanny feature for Playboy magazine, along with writer/cartoonist and fellow Kean alumni Don Wimmer. Ray is also well known for illustrating Magic gaming cards for Wizards of the Coast.
Currently, Ray continues to work as an illustrator in the comics and gaming industries and is an Adjunct Professor for the Illustration Department at New York City's Fashion Institute of Technology.
When he can find the time, Ray continues to update and improve his website: www.raylagoart.com
The first collection of his work, Ray Lago: Heroes & Angels (Archangel Entertainment), was published in 1998. The second collection, a volume of drawings, Ray Lago Sketchbook I: Drawn to Beauty (Big Wow Art) was published in 2003.
Ray has 2 new volumes of his work available— RAY LAGO: Art-Works and RAY LAGO: Private Commissions (Big Wow Art)