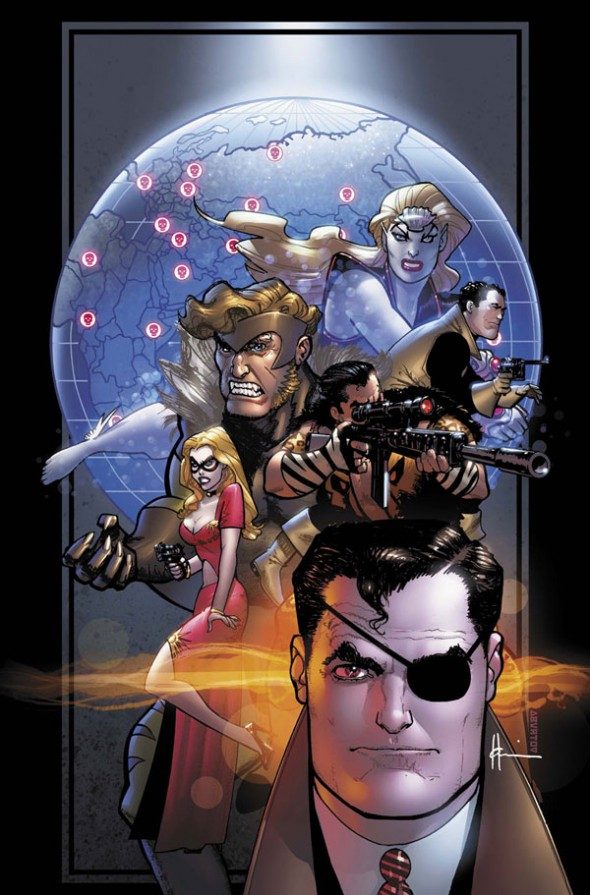 Press Release:
Top Comic Book Creators Headed to Morrisville's NC Comicon Nov.5 and 6
Morrisville, NC — A host of legendary comic book creators, including Howard Chaykin, "Zombie King" Arthur Suydam and Ultimate Spider-Man artist David Lafuente in his only US appearance, will converge on Morrisville on Nov.5 and 6 for the second annual NC Comicon at the Morrisville Outlet Mall.
"Last year's inaugural NC Comicon drew more than 2,500 attendees, and this one is poised to be even bigger," says Alan Gill, owner of Durham's Ultimate Comics, which is putting on the show. "Our goal is to create a fun, family-friendly two-day event that new and veteran comic fans can both enjoy as they meet pros, attend panels, and check out our art, gaming and costume contests!"
Along with the guests mentioned above, new attendees include Steve Niles (creator of the hit vampire comic and film 30 Days of Night) Mike Perkins (artist on Marvel Comics' best-selling adaptation of Stephen King's The Stand), Janet Lee (artist of the award-winning graphic novel Return of the Dapper Men), Atomic Robo creators Scott Wegener and Brian Clevenger.
Other creators include Tommy Lee Edwards, artist of Image Comics' Turf with talk show host Jonathan Ross and designer of the Denzel Washington film The Book of Eli; Jeremy Bastian, whose comic Cursed Pirate Girl has been featured on BoingBoing.net and raised more than $36,000 for a collected edition on Kickstarter.com; Skottie Young, artist of Marvel Comics' award-winning adaptations of L. Frank Baum's original Oz novels, and many more.
Admission to the show, which is conveniently located off exit 284 on I-40, is just $8.00 for both days.

www.nccomicon.com