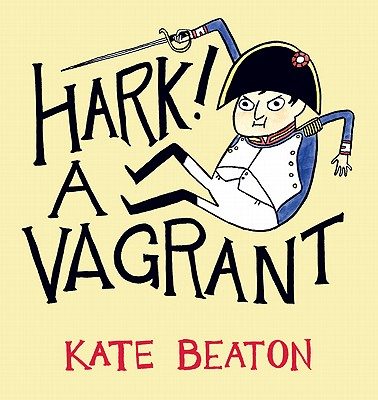 Kate Beaton discusses and signs her comics collection Hark! A Vagrant at Skylight Books on October 23, 2011 at 5:00 pm 
 
New Yorker cartoonist Kate Beaton will discuss and sign her collection of comic strips, Hark! A Vagrant. This hilarious collection takes readers on a romp through history and literature, with comic strips about famous authors, their characters, and political and historical figures. Whether she's writing about Nikola Tesla, Napoleon, or Nancy Drew, Beaton brings a refined sense of the absurd to every situation.
Kate Beaton grew up in Nova Scotia, Canada, where she earned a bachelor's degree in history and anthropology at Mount Allison University. Her comics have appeared in the New Yorker, Harpers, The National Post, and The Best American Comics anthology. Her website, www.harkavagrant.com, attracts over 500,000 unique monthly visitors.
Skylight Books
1818 N. Vermont Ave, Los Angeles, CA 90027
Tel: 323.660.1175