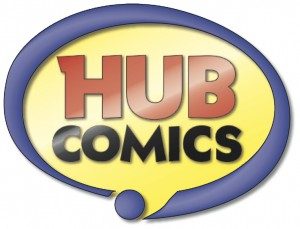 PLEASE BE ADVISED THIS EVENT HAS BEEN CANCELLED
Press Release:
Team ZombieBomb!, Hub Comics, and Bloc 11 Gallery host an art fundraiser event for the family of former Hub Comics owner James Welborn on Sunday July 10, 2011 in Somerville, MA. James passed away very recently and we as a community want to give back to his store, his child, and his family. James was very supportive of all our efforts, as well as to the rest of the local comic scene.
Come see us at the Bloc 11 Gallery Sunday, July 10th from 2-6pm to participate in a silent auction featuring work from comic book artists of every stripe who have come together to honor James's memory. With A-list work both on display and available for sale, this is a unique opportunity for art fans to get their hands on some amazing original artwork, and to help a great cause while doing it. Contributions include pages by superstar artists John Byrne, Tim Truman, Esad Ribic, Dick Ayers, Jim Mahfood as well as pieces donated by local artists such as Joe Quinones, Maris Wicks, Adam Miller, Liz Prince, Rich Woodall, Meghann Brideau, David Marshall, Andrew Houle, Josh Morrissette, and many more. Several of these locals will be on hand Sunday.
Additionally, Hub Comics will have a storewide sale all day with savings from 10% to 50% off almost everything in the store. Hub is located right next door to Bloc 11, making Bow Street a prime destination for any comic book and zombie fan within driving distance.
Fundraiser for James Welborn
Sunday, July 10th
Hub Comics – all day sale, 10am-6pm @ 19 Bow Street, Union Square, Somerville, MA
Bloc 11 – art auction, 2pm-6pm @ 11 Bow Street, Union Square, Somerville, MA
James Welborn, founder of Hub Comics, died on May 23rd, 2011. Originally from Nevada, James came to Massachusetts to work in the computer industry. He always loved comic books, and wanted to raise awareness that comics could tell any story and be read by anyone of any age. He built Hub Comics to be not only a comic shop, but a friendly neighborhood destination for fans, artists, children, and families. His smile and gentle greeting of "How's it going?" will be missed by Union Square.
A trust fund has been set up to provide for James's family. Please contact Hub Comics for more information.