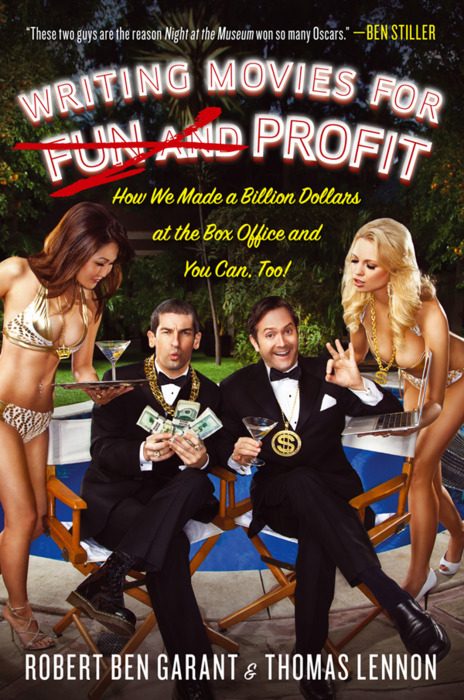 Robert Ben Garant & Thomas Lennon discuss and sign Writing Movies for Fun and Profit: How We Made a Billion Dollars at the Box Office and You Can, Too! at Book Soup on Tuesday July 5, 2011 at 7:00pm!
About:
Finally, a guide to screenwriting by two guys who have actually done it (instead of some schmuck who just gives lectures about screenwriting at the airport Marriott).
Robert Ben Garant and Thomas Lennon's movies have made over a billion dollars at the box office—and now they show you how to do it yourself! This book is full of secret insider information about how to conquer the Hollywood studio system: how to write, pitch, structure, and get drunk with the best of them. Well . . . maybe not the best of them, but certainly the most successful of them. (If you're aiming to win an Oscar, this is not the book for you!) But if you can type a little, and can read and speak English—then you too can start turning your words into $TACK$ OF MONEY!
This is the only screenwriting book you will ever need because all the other ones pretty much suck.
Book Soup
8818 Sunset Blvd, W. Hollywood, CA 90069