Press Release: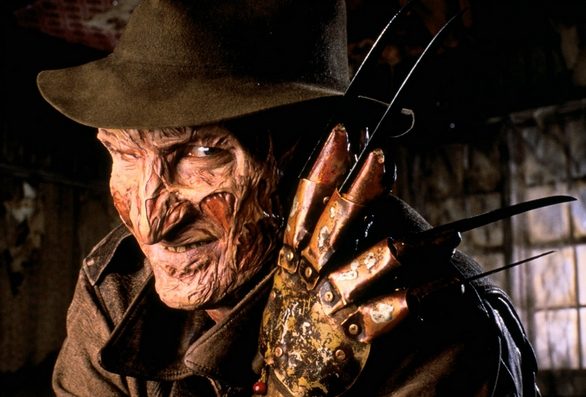 Thrills and Chills at 2011 Fan Expo Canada™
Horror genre heavyweights headline Festival of Fear Horror Expo: Freddy Krueger, Elvira, Gomez and Hellraiser
Toronto, ON (May 17, 2011) – Some of film and television's most fear-provoking characters of all time are set to appear in the Rue Morgue Festival of Fear Horror Expo, August 25 – 28, 2011 as part of Fan Expo Canada™, the nation's largest gaming, horror, comic, science fiction and anime event. 
Horror genre personas Freddy Krueger (Robert Englund), Elvira, Hellraiser's Pinhead (Doug Bradley) and The Addams Family patriarch "Gomez" played by John Austin headline the frightening lineup joined by horror royalty Victoria Price (daughter of King of Horror Vincent Price) and legendary director John Waters to name a few.
The RUE MORGUE FESTIVAL OF FEAR is the country's largest horror expo, attracting an average of 70,000+ fans to the heart of downtown Toronto over four days in August. This powerhouse event is an extravaganza of celebrity guests, autograph signings, Q&A sessions, seminars and workshops, plus a colossal selection of horror movies and memorabilia including books, toys, video games, trading cards, posters and tons more. Horror fans of all ages will also have the opportunity to preview upcoming films in the Screaming Room, participate in the midnight horror masquerade on Saturday, August 27th and enjoy musical performances by horror punk bands.
 
2011 National Horror Expo – The Rue Morgue Festival Of Fear Celebrity Guests:
Guests of Honour:
ROBERT ENGLUND (Freddy Krueger in the original A Nightmare On Elm Street, Freddy Vs Jason)
JOHN WATERS (Legendary director of Pink Flamingos, Multiple Maniacs, Serial Mom)
Special Guests:
JOHN ASTIN (Gomez of The Addams Family)
DOUG BRADLEY (Pinhead of Hellraiser series)
REMY COUTURE (FX artist, The Punisher, Death Race, Inner Depravity)
ELVIRA (Mistress of the Dark)
LANCE HENRIKSEN (Bishop in the Aliens feature films)
MALCOLM MCDOWELL (Alex DeLarge of A Clockwork Orange and Dr. Samuel Loomis of Halloween films)
VICTORIA PRICE (Daughter of Vincent Price and author of A Daughter's Biography)
TOM SAVINI (Dawn of the Dead, From Dusk Till Dawn and director of 2009's Night of the Living Dead)
SAM TRAMMELL (Sam Merlotte in True Blood, Dexter)
 
Horror Punk Guests:
BLOOD CEREMONY (Toronto's Witch Rock Pioneers)
GHOULTOWN (Texas' Premier Hellbilly Band)
STEVEN SEVERIN (London Punk pioneer and founder of Siouxsie And the Banshees, Music For Silents)
Key Features And Highlights of the Festival Of Fear Horror Expo:
·       Intimate and Interactive celebrity presentations and autograph sessions allow fans the opportunity to meet their favourite personalities and learn from an insider's perspective
·       Screaming Rooms – a great opportunity to preview upcoming films and projects
·       Special presentation at the Bloor Cinema – TBA.
·       Workshops and Seminars – daily free lectures by horror industry experts
·       Q&A Sessions – visitors can participate in an open forum with industry professionals
·       The Official Horror Expo Party on Saturday, Aug. 27th – dress up as a popular horror character and compete for a midnight costume contest!
·       600 commercial exhibitors and retailers will offer everything from graphic novels, trades, videos, DVDs, movie memorabilia, original artwork, posters and more!
·       Industry Preview Area – see the latest products and services and get a sneak peek at upcoming projects
·      Artist Alley – meet the up and coming talents in the horror world including feature writers, artists and publishers.
 
For a 17th consecutive year, visitors from across Ontario and around the world will have the opportunity to experience the very best of pop culture first-hand at the upcoming 2011 Fan Expo Canada™. In addition to The Festival of Fear Horror Expo, the country's largest combined event will include Anime, Science Fiction Expo, Comic Book Expo and Gaming Expo.
 
SHOW DETAILS:
 
WHEN: AUGUST 25- 28, 2011
                       
Thursday, August 25, 2:00 pm – 4:00 pm (Special Preview) 4:00 pm – 9:00 pm
Friday, August 26 – 10:00 am – 8:00 pm
Saturday, August 27 – 10:00 am – 8:00 pm
Sunday, August 28- 10:00 am – 6:00 pm
                       
WHERE:  Metro Toronto Convention Centre South Building
222 Bremner Blvd, Toronto, Ontario, Canada
 
For more information visit, http://www.fanexpocanada.com/