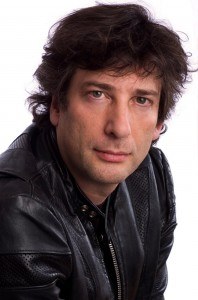 Neil Gaiman in conversation with Lev Grossman on Tuesday June 21, 2011 at 8pm at the 92nd Street Y. Tickets are $29.00, click here to purchase.
 
To mark the re-release of his breakout novel American Gods, bestselling author Neil Gaiman discusses his career with Time magazine's book reviewer and technology writer, Lev Grossman. Gaiman is the New York Times bestselling author of the novels Neverwhere, Stardust, American Gods, Coraline, Anansi Boys, The Graveyard Book and Good Omens (with Terry Pratchett); the Sandman series of graphic novels and the story collections Smoke and Mirrors and Fragile Things. He is the winner of numerous literary honors, including the Hugo, Bram Stoker and World Fantasy Awards and the Newbery Medal.
Lev Grossman is the author of the New York Times bestselling novel, The Magicians.