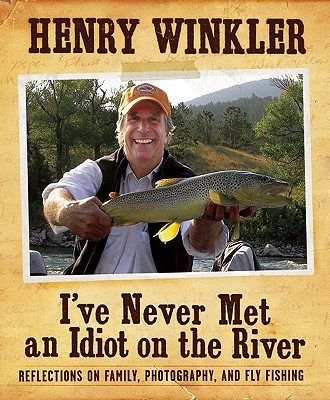 Henry Winkler signs on June 4th from 3-5pm at Porter Square Books! He will sign his new book I've Never Met an Idiot on the River: Reflections on Family, Fishing, and Photography 
A veteran of showbiz and television legend, Winkler's paramount pastime has always been fishing. A novel volume to live by, or at least learn something about dry flies and woolly buggers, I've Never Meet an Idiot on the River is Winkler's collection of everyday wisdom learned from fatherhood, family, and fly-fishing.
Winkler is an actor, producer, director, and author. He is probably best known for his role as the Fonz in the 1970s U.S. television sitcom Happy Days. His fishing exploits have been featured on Fly Fishing the World and he regularly recounts them during his speaking engagements around the country. He lives in Los Angeles with his wife, Stacey, their three children, and two dogs.
Porter Square Books
25 White Street, Cambridge, MA 02140-1413