Boston Comic Con 2011 was an unparalleled success!! With an enormous guest list and a new location it was a sink-or-swim moment for the growing convention. Thankfully, they came through and saw a 50% increase in attendance from the previous year and have received rave reviews from guests, fans, and retailers alike. The move to the Hynes Convention Center proved to be an invaluable decision as the venue is far more suited to the convention's needs than previous sites and its central location in the heart of Boston's Back Bay made access to food, drink, lodgings, and public transportation much easier.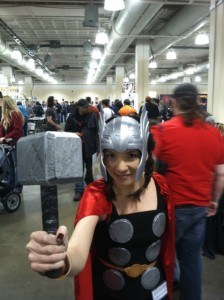 A flurry of activity went on inside the Hynes that weekend between sketches drawn, comics signed, cosplay photographed, and panel questions asked. Highlights include:
Word is the "Women in Comics" panel held a fiesty debate about gender issues in the comics industry between panelists Stephanie Buscema, Allison Sohn, Ming Doyle (pictured at left), Sara Richard, and Marsha Cooke.
Another fun panel was Frank Cho's "How to Draw Like a Bad-Ass" in which he solicited ideas from the audience and then raffled off tickets to win the piece drawn. Ultimately he drew a picture of the Avengers' Tigra fighting off a horde of ninja on a subway train.
The biggest announcement of the convention was the unveiling of Teenage Satan, a multimedia enterprise created by Stephanie Buscema, Marsha Cooke, and Candis Cooke. It's a webcomic, app, and video game all in one. They also held a swanky after-hours party with burlesque performances provided by the Boston Babydolls which were both titillating and haunting. Check out TeenageSatan.com for more information!
This year's costume contest was big hit with cosplayers breaking out their best capes and masks. The winner was a B.A. Baracus who pitied the fool who broke character. Another standout was the giant, working mecha suit built by a team of MIT students.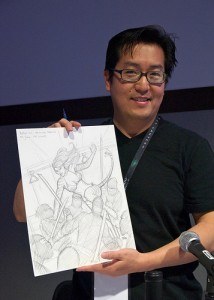 Tim Sale's birthday was on the Sunday of the convention and he was surprised at his panel with a cake provided by the Riot Grrls.
DC Comics Editorial Director Mark Chiarello and Legendary Comics Editor-in-Chief Bob Schreck were both on-hand to review artists portfolio and give advice and tips to the aspiring comic book creators of tomorrow.
Golden Age legend Joe Kubert was only scheduled to appear Sunday but decided to make a surprise appearance on Saturday to the delight of fans and organizers alike. He represented the Kubert School which is the finest institution teaching the craft of creating comics.
Several of the big name artists were much in demand for sketches and signatures including J. Scott Campbell, Frank Quitely, Arthur Adams, Dave Johnson, Matt Wagner, Tony Harris, and more. Sadly, this convention marked the last that superstar artist Adam Hughes will take a sketch request list as he found one of the three he finished in Boston already being sold on ebay mere hours after the show ended. In the future he will auction off sketch requests on ebay beforehand, one per each day of the convention he's attending.
Finally Boston Comic Con has announced the dates of next year's show will be April 21-22, 2012! After such a phenomenal convention this year they are also happy to say that they will be returning once again to the Hynes Convention Center! Some big name guests are already lined up and will be announced in the months to come. Follow their website (www.bostoncomiccon.com) as well as the Facebook page and Twitter feed to stay up-to-date on the latest information as it is released! RSVP on Facebook!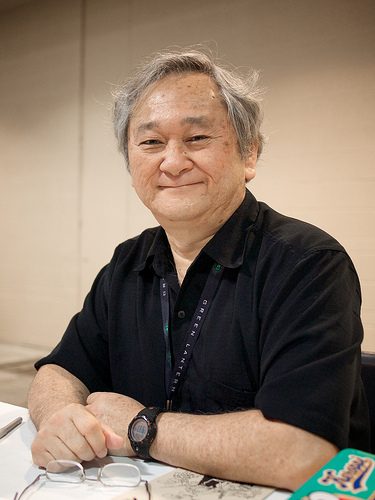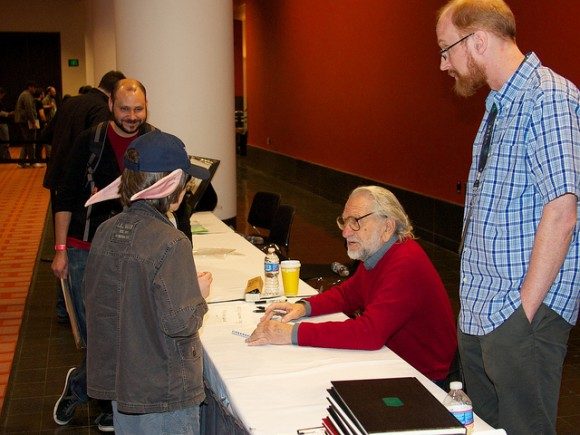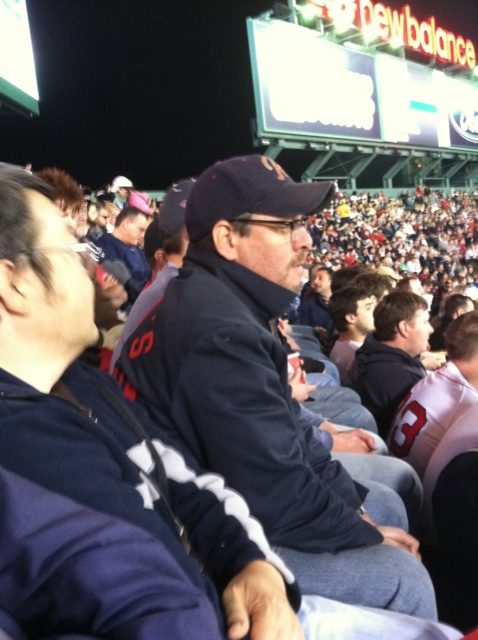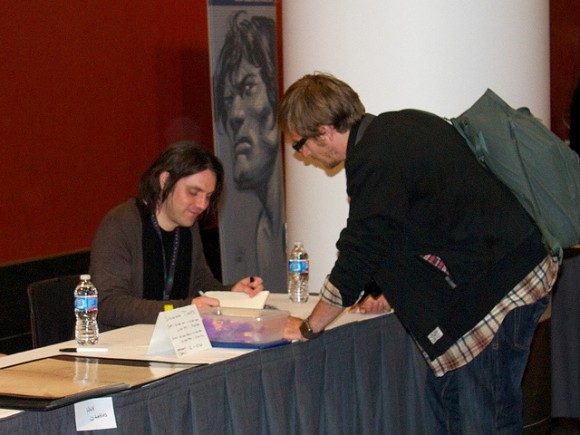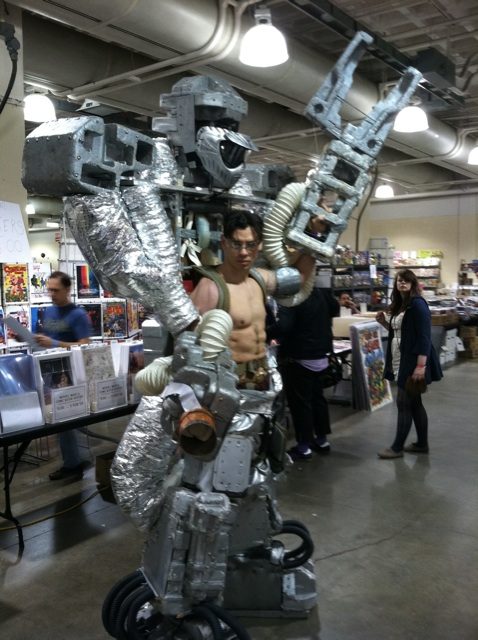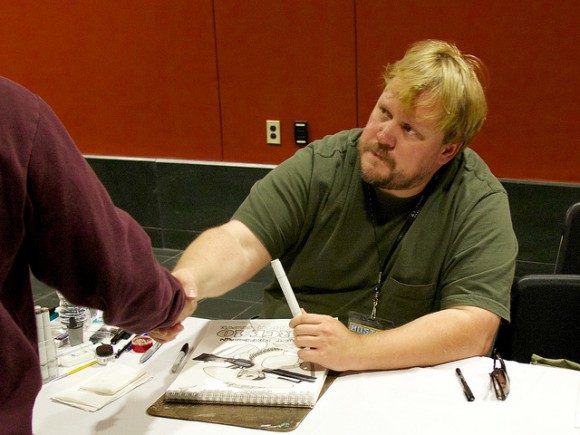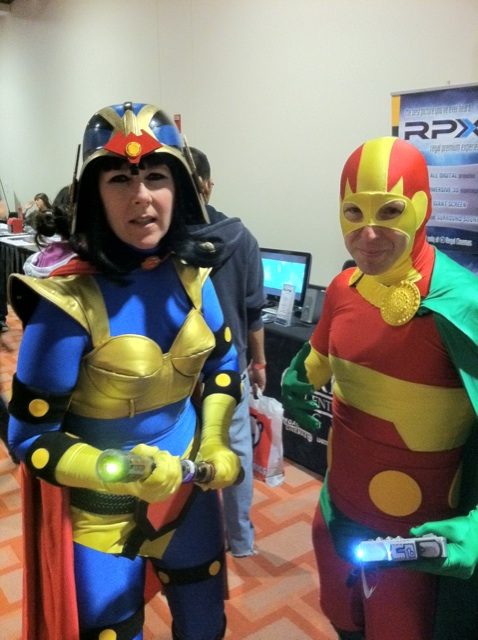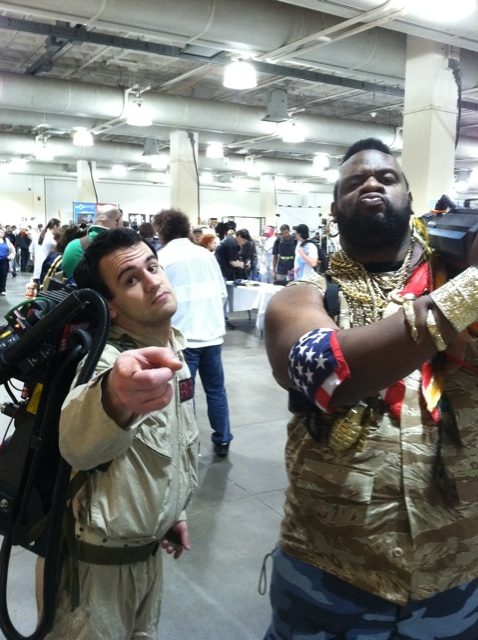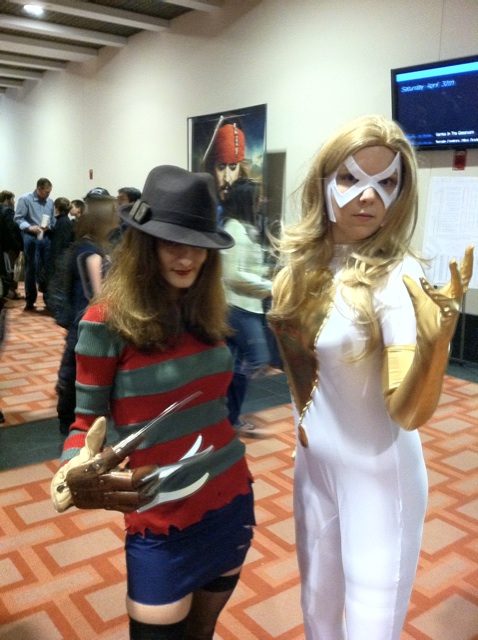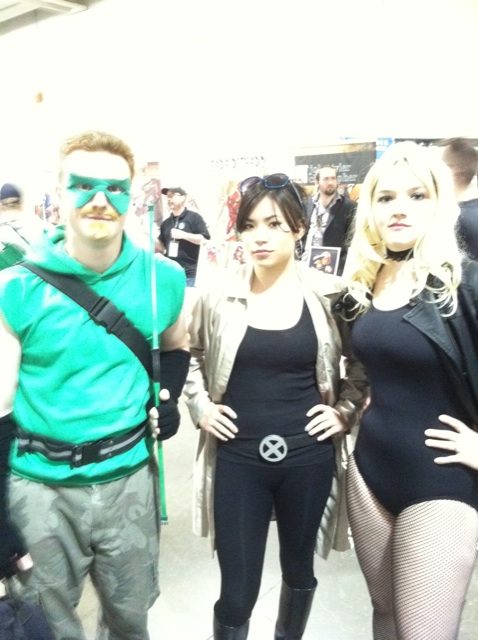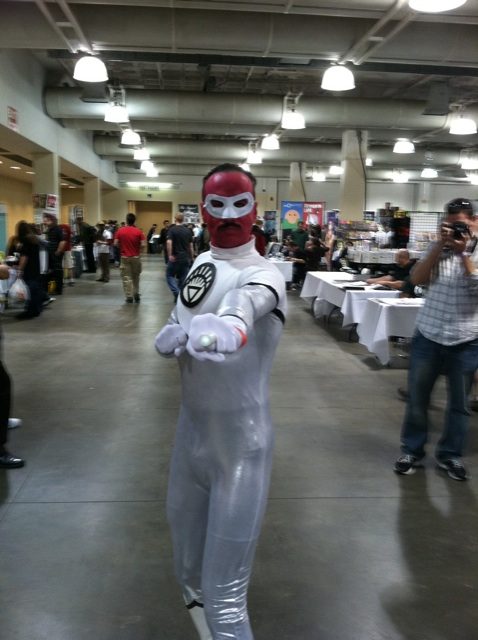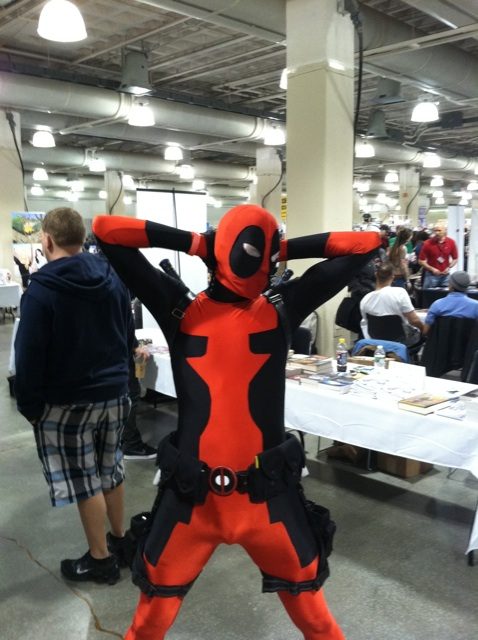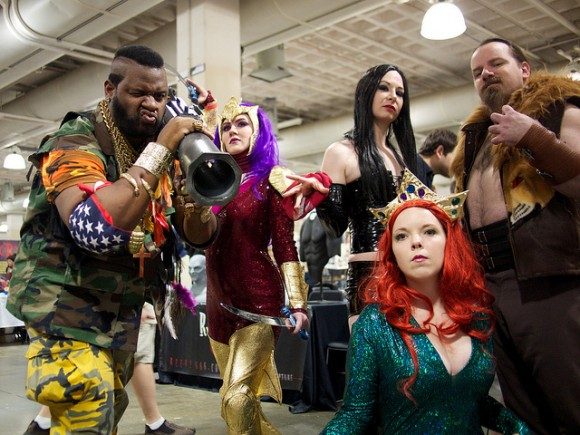 Photos marked with an asterisk (*) are property of Andy Ihnatko. Check more of his photos from Boston Comic Con 2011 at the link!