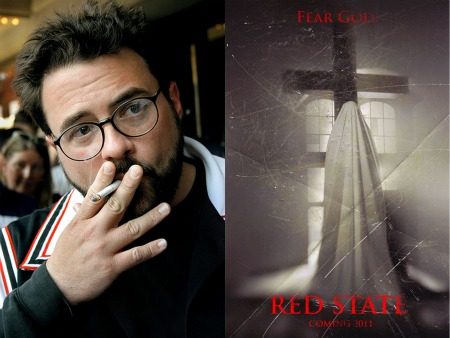 Kevin Smith has chosen The Wilbur to showcase his latest project, indie flick 'Red State' on March 6th. This is looking to be one of Smith's most controversial films to date with its politically charged premise.
Kevin Smith and The Harvey Boys are independently distributing this film and have issued this statement:
"We believe the state of film marketing has become ridiculously expensive and exclusionary to the average filmmaker longing simply to tell their story. When the costs of marketing and releasing a movie are four times that film's budget, it's apparent the traditional distribution mechanism is woefully out of touch with not only the current global economy, but also the age of social media.
Therefore, The Harvey Boys will not spend a dime on old world media buys (such as TV/Print/Outdoor) as we self-distribute our film, Red State, in an admittedly unconventional, yet extremely cost effective, word of mouth/viral campaign."
Kevin Smith will be in attendance at this performance and will do a Q&A following the showing.
Once you have your tickets text STATE to 877877 for a chance to win backstage passes, seat upgrades, or even meet Kevin Smith!
Wilbur Theatre
246 Tremont Street, Boston, MA