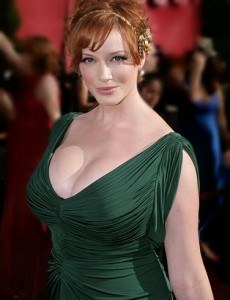 Press Release
Mad Men star Christina Hendricks, who provides the voice of Lois Lane in the highly-anticipated All-Star Superman, will attend the film's World Premiere Monday, February 14 at The Paley Center for Media in New York. Hosted by Warner Home Video and ComicBookResources.com, the evening will include red carpet interviews and a post-premiere panel discussion surrounding the first public screening of All-Star Superman, the exciting 10th entry in the popular, ongoing series of DC Universe Animated Original Movies.
Red carpet interviews will begin at the Paley Center in New York City (25 West 52nd Street) at 5:00 p.m. with the screening commencing at 6:30 p.m. Following the screening, Hendricks will be joined by noted comics & screenwriter Dwayne McDuffie and casting/dialogue director Andrea Romano for a panel discussion.
A limited number of free tickets were initially available for the general public, but this event is now completely sold out.
On Thursday, February 17, All-Star Superman will also screen at the Paley Center in Los Angeles (465 North Beverly Drive in Beverly Hills) with media interviews starting at 5:30 p.m. and screening commencing at 7:00 p.m. A panel discussion will follow the screening featuring Desperate Housewives' James Denton (the voice of Superman), executive producer Bruce Timm, director Sam Liu, writer Dwayne McDuffie and dialogue/casting director Andrea Romano. Additional participants, including voice cast members, will be announced as confirmed.
In All-Star Superman, the Man of Steel rescues an ill-fated mission to the Sun (sabotaged by Lex Luthor) and, in the process, is oversaturated by radiation – which accelerates his cell degeneration. Sensing even he will be unable to cheat death, Superman ventures into new realms – finally revealing his secret to Lois, confronting Lex Luthor's perspective of humanity, and attempting to ensure Earth's safety before his own impending end with one final, selfless act.
Based on the Eisner Award-winning DC Comics series/graphic novel of the same name by Grant Morrison with illustration by Frank Quitely, All-Star Superman is executive produced by animation guru Bruce Timm and directed by Sam Liu (Justice League: Crisis on Two Earths) from a script by acclaimed comics writer Dwayne McDuffie (Justice League: Crisis on Two Earths).
The celebrity-packed voice cast is headed by James Denton (Desperate Housewives) as Superman, Christina Hendricks (Mad Men) as Lois Lane, and Anthony LaPaglia (Without A Trace) as Lex Luthor. The stellar cast includes seven-time Emmy® Award winner Ed Asner (Up) as Perry White, Golden Globe® winner Frances Conroy (Six Feet Under) as Ma Kent, Matthew Gray Gubler (Criminal Minds) as Jimmy Olsen and Linda Cardellini (ER) as Nasty.
ComicBookResources.com will act as media partner for the events, providing updates and special prizing opportunities throughout its many multimedia outlets.
Produced by Warner Premiere, DC Entertainment and Warner Bros. Animation, All-Star Superman will be distributed February 22, 2011 by Warner Home Video as a Blu-Ray™ Combo Pack and 2-Disc Special Edition DVD, as well as single disc DVD. The film will also be available On Demand and for Download.
SUPERMAN and all related characters and elements are trademarks of and © DC Comics. (s11)