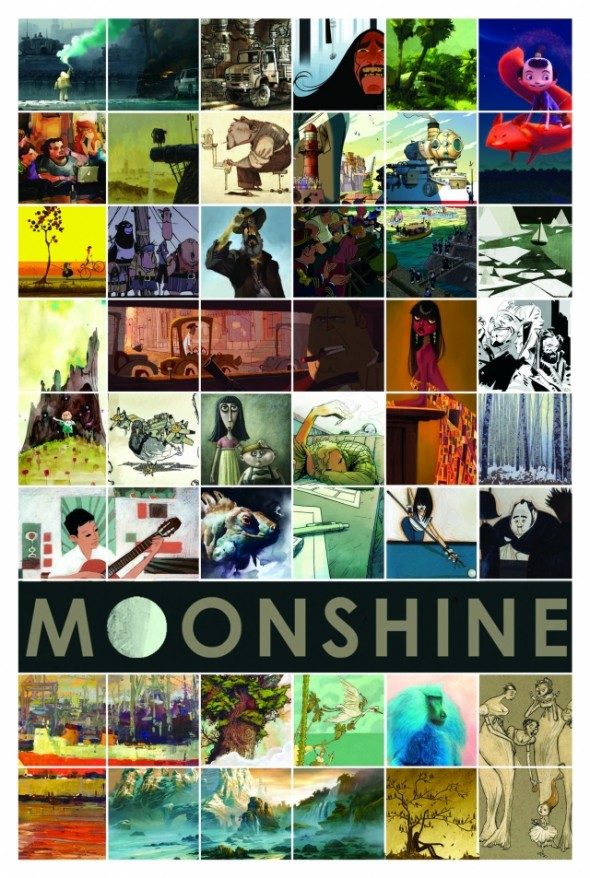 Devin Crane, Christopher Lautrette, Marcos Mateu-Mestre, Nicolas Weis and other Dreamworks artists sign at Stuart Ng Books in Torrance, CA on November 13th from 3-5pm!
This is such a great opportunity to meet the talent and creators of the book, as well as get a look at some other personal publications from featured Moonshine artists.
Meet the visual development artists of DreamWorks Animation Studio.  These artists create the characters and worlds of Megamind, How to Train Your Dragon, Monsters vs. Aliens, Kung Fu Panda, Madagascar, Shrek, and other animated films.  49 talented and prolific DreamWorks Animation Art Directors, Character Designers, Production Designers, and Visual Development Artists have collected their best personal works in the amazing full-color art book Moonshine.  Meet the artists who work on these films, see their artwork, and have them sign your personal copy of Moonshine. 
Stuart Ng Books
20655 S. Western Ave., Suite 104, Torrance, CA 90501
(Where the 405 and 101 freeways meet. Halfway between LAX and Long Beach)