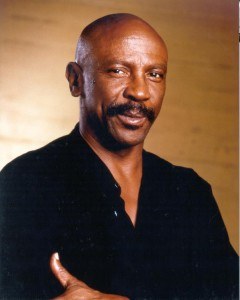 Louis Gossett Jr. is one of the most respected African American stage and screen actors, who rose to fame with his Emmy-winning role in the television miniseries Roots and Oscar-winning performance in An Officer and a Gentleman. With writer Phyllis Karas, he relates his memoir on his fifty-plus years in the entertainment world, including his struggle to get fair pay as a black man in Hollywood, his addictions that took years to overcome, and his current work to eradicate racism and violence.
Louis Gossett, Jr. will be signing and selling copies of his memoir, "An Actor and a Gentleman," at the end of the event.
MONDAY, November 8, 6:30 p.m. to 8:00 p.m. 
This is a free event, but please register.
Boston Public Library
700 Boylston Street, Boston, MA 02116