Press Release:

The Comix Galaxy Returns to Miami Book Fair International This November
A FULL SCHEDULE OF PROGRAMS CELEBRATING COMIC BOOKS & GRAPHIC NOVELS –
AUTHORS, EVENTS, EDUCATION WORKSHOPS, INTERACTIVE PRESENTATIONS & MORE!
MIAMI, September 14, 2010 –The 27th edition of the nation's finest and largest literary gathering, Miami Book Fair International, presented by the Florida Center for the Literary Arts at Miami Dade College (MDC), will take place November 14-21, 2010, at the college's Wolfson Campus in downtown Miami and will again feature the popular Comix Galaxy.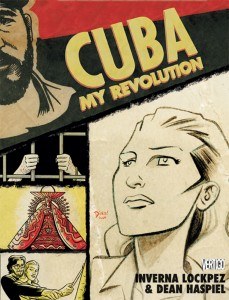 The New York Times hailed the Miami Book Fair as the model for all book festivals. The Fair again broke new ground two years ago when it launched The Comix Galaxy, a program that celebrates the place of comics and graphic novels in American literature with panels, sessions for educators, workshops for kids and teens, and more.
The Comix Galaxy invites teachers, librarians, parents, and comics and graphic novel creators to participate in the School of Comics, to be held on Thursday, November 18 and Friday, November 19.
The first day of the School of Comics will be a Day of Education for teachers, librarians and parents on how to expand the academic curricula with graphic novels, and will be held on Thursday, November 18. Programming will be keynoted by Dr. William Ayers, education theorist, professor of Education at the University of Illinois at Chicago, and author of To Teach: The Journey, in Comics. Also on this program will be James "Bucky" Carter, professor of English at the University of Texas at El Paso and author of Building Literacy Connections with Graphic Novels, Chris Schweizer, professor of Sequential Art and Animation at Savannah College of Art and Design-Atlanta and author of Crogan's March, and Adam Johnson, professor of Creative Writing at Stanford University and co-editor of the Stanford University Graphic Novel Project. Practical examples of how comics and graphic novels have been integrated into curriculum will be part of this event as well as lists of titles that work in the classroom environment. The Day of Education will be moderated by Carol Fitzgerald, publisher of the popular website site GraphicNovelReporter.com.
On Friday, November 19, a second day of School of Comics programming will address aspiring comics creators with an emphasis on established creators teaching their craft and talking about how to get published. Participating creators include Amy Ignatow (The Popularity Papers), Tracy White (How I Made It to Eighteen) and Raina Telgemeier (Smile).
For the past two years, the weekend portion of The Comix Galaxy has presented panels by diverse and exciting creators from all facets of the comics and graphic novel industry. This year promises to be just as inspiring with David Axe (War Is Boring), Barry Deutsch (Hereville: How Mirka Got Her Sword), Sid Jacobson (Anne Frank: The Anne Frank House Authorized Graphic Biography), Mat Johnson (Dark Rain: A New Orleans Story), Chip Kidd (Shazam! The Golden Age of the World's Mightiest Mortal), Denis Kitchen (The Oddly Compelling Art of Denis Kitchen), Inverna Lockpez and Dean Haspiel (Cuba: My Revolution), Lars Martinson (Tonoharu), Mark McKenna (Banana Tail), Vanessa Davis (Make Me a Woman), Jaime Hernandez (The Art of Jaime Hernandez: The Secrets of Life and Death), Joan Hilty (Senior Editor, DC Comics/ Vertigo), Joe Sacco (Footnotes in Gaza), Joshua Hale Fialkov (Tumor), Alex Simmons (Archie) and many others.
Original drawings and final page blowups from the graphic novel Cuba: My Revolution (DC Comics/ Vertigo) by DeanHaspiel and Inverna Lockpez will be on display throughout the week of the Fair and beyond, part of an exhibition at Miami Dade College's Center Gallery. Another exhibition will tie in with the Fair's celebration of Mexican culture. It will consist of pages from a 12-issue comic book series about the Mexican Revolution by artist Jose Luis Pescador, written by some of the greats of contemporary Mexican literature.
Another favorite, Kids' Comic Con, returns from New York City with hands-on workshops and portfolio reviews! Last year's crowd-pleasing activities got kids and teens drawing and writing alongside professional artists/teachers. Free and open to all over the three-day weekend Street Fair, November 19-21, Kids' Comic Con is the place for every kid who dreams of creating the next Superman or Wimpy Kid.
The return of School of Comics and Kids' Comic Con to Comix Galaxy 2010 is part of the Miami Book Fair's continued celebration of comics and graphic novels. We look forward to sharing more names of participating graphic novelists and comic book artists in the weeks to come.
For updates on the Miami Book Fair, please visit www.miamibookfair.com, call 305-237-3528, or email wbookfair@mdc.edu.
MIAMI BOOK FAIR INTERNATIONAL AND FLORIDA CENTER FOR THE LITERARY ARTS
Miami Book Fair International is the largest and is regarded as the finest literary gathering in America. It is the premier event of the Florida Center for the Literary Arts at Miami Dade College. The Center promotes reading and writing throughout the year by consistently presenting quality literary activities open to all in South Florida. Literacy projects target children of all ages—from kindergarten to high school—as well as college students and adults. Established and emerging writers from South Florida and all over the U.S. read, lecture, and teach workshops. They work with K-12, MDC students, and diverse members of the community, helping to deepen their understanding of literature, and encouraging their work of writers at all stages of development. The Center envisions South Florida as a nexus of literary activity in the Americas and beyond, and will continue to champion its mission of promoting the advancement and appreciation of the literary arts in all forms.
Miami Book Fair International is made possible through the generous support of the State of Florida and the National Endowment for the Arts; the City of Miami; Miami-Dade County Department of Cultural Affairs and the Cultural Affairs Council, the Miami-Dade County Mayor and Board of County Commissioners; Miami-Dade County Public Schools; the Greater Miami Convention and Visitors Bureau; the Miami Downtown Development; and the Friends of the Fair; as well as many corporate partners.
ABOUT MIAMI DADE COLLEGE
Miami Dade College has a long and rich history of involvement in the cultural arts, providing South Florida with a vast array of artistic and literary offerings including The Miami Book Fair International, The Florida Center for the Literary Arts, The Miami International Film Festival, the Cultura del Lobo performance arts series, The Cuban Cinema Series, the Miami Leadership Roundtable speakers' series, numerous renowned campus art galleries and theaters, and the nationally recognized School of Entertainment and Design Technology. With an enrollment of more than 170,000 students, MDC is the largest institution of higher education in the country and is a national model for many of its programs. The college's eight campuses and outreach centers offer more than 300 distinct degree programs including baccalaureate, associate in arts and science degrees and numerous career training certificates leading to in-demand jobs. In 2006, MDC admitted its 1.5 millionth student.