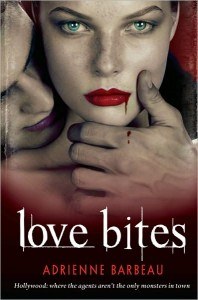 Adrienne Barbeau signs on Saturday September 25th at 2 pm.
Adrienne Barbeau signing her second vampire novel, Love Bites. "Picks up right where her first book Vampyres of Hollywood left off. The case of the cinema Slayer stills has to be solved along with all the complications involving a romance between a vampire and a police detective. Publishers Weekly claims it will leave fans hoping for a third installment"
Numbers will be given out with purchase of book starting Sep 15th. Books must be purchased at Dark Delicacies.
Dark Delicacies
3512 W. Magnolia Blvd, Burbank, CA