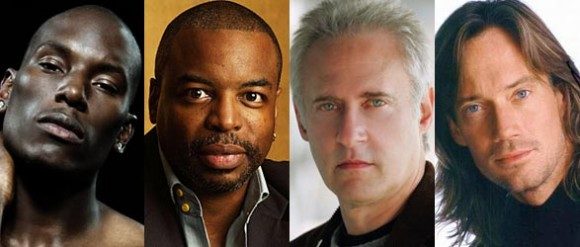 Press Release:

Tweet House Party at Comic-Con Aboard the USS Midway
Twitter-Themed Event to Include Celebrity Guests LeVar Burton, Brent Spiner, Tucker Max, and Iron Man Video DJ Mike Relm
San Diego, CA (PRWEB) June 30, 2010 — In the tradition of their blowout parties, the Parnassus Group announced today that they are pulling out all the stops for their Tweet House party on July 23rd at Comic Con. Destined to be one of the hottest events at Comic-Con, the party will take over two decks, including the Flight Deck, on the Aircraft Carrier USS Midway. Some of the guests and talents who will appear include DJ Mike Relm (who recently mixed a critically-acclaimed Iron Man commercial) as well as fan favorites LeVar Burton, Brent Spiner, and Tyrese Gibson.
"The Tweet House is always a great event" said actor, singer, and comic creator Tyrese Gibson, "I'm looking forward to connecting with other artists and my fans at one of the best parties at Comic-Con."
Several noted artists, animators, and storytellers will take the stage to discuss their latest personal projects apart from their work at Pixar Animation Studios. These include: Oren Jacob, producer of the indie film "Ready, Set, Bag!", Bobby Rubio creator of the comic series: "Alcatraz High" and "4 Gun Conclusion" and Jim Capobianco and his hand-animated short film "Leonardo."
The Tweet House is a celebration of the Real-Time Web and Twitter's pervasive role within it. It brings together those who are creating and evangelizing the technologies that are defining the future. As a confluence of hundreds of key players in the entertainment and tech industries, the Tweet House showcases collaboration, creativity, and technology in an informal and festive environment.
The event will be held aboard the USS Midway in San Diego on Friday, July 23rd from 6 pm until Midnight. Tickets can be purchased at www.tweet-house.com/register.
The Tweet House has been hosted during South By Southwest Interactive Conference and Festival (SXSW), the 2010 Sundance Film Festival, the International Consumer Electronics Show (CES), and the National Association of Broadcasters (NAB) Show.
ABOUT THE PARNASSUS GROUP: Founded in 2004, Parnassus Group provides services to clients and partners seeking to participate in the social media space. They've helped everyone from Fortune 500 companies to sole proprietorships in their efforts to leverage technologies like blogs, Twitter, Facebook, and more.
For more info please visit www.tweet-house.com