Press Release:

Gareb Shamus Acquires ComiCONN, Announces Wizard World Connecticut Comic Con for 2011
NEW YORK, June 11, 2010 – Gareb Shamus, CEO of Wizard Entertainment, today announced the acquisition of ComiCONN to create Wizard World Connecticut Comic Con 2011, to be held on a date and at a site to be determined. The announcement came on the first day of this weekend's Wizard World Philadelphia Comic Con at the Pennsylvania Convention Center.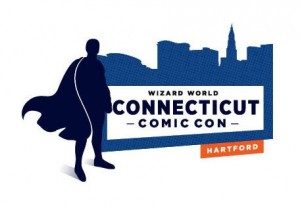 Shamus acquired ComiCONN (Alternate Universe LLC), whose officers, including Erik Yacko, Joseph Stinson, Mitchell Hallock and Jay Claus, will promote, advise, and consult on the show. ComiCONN "A Show for the Fans by the Fans!" will continue to run local events in Connecticut and are in the planning phases for their 2011 show.
"We are excited to build on the success of ComiCONN with the new Wizard World Connecticut Comic Con in 2011," said Shamus. "There is a large base of fans throughout the state and neighboring areas who enjoy comics, pop culture, science fiction, movies, television, anime, and the many other facets of Wizard World Comic Con shows. It is a strong addition to what will be our largest Comic Con lineup ever next year."
"ComiCONN is proud to join the Wizard World Entertainment family," said Hallock, chief marketing officer and one of the founders. This new alliance will expand the type of excitement that Connecticut-based comic and genre fans have been craving. Our event was created to be an outlet 'for the fans by the fans,' and we have no doubt that by partnering with Wizard we will fulfill that promise tenfold."
"This partnership is very positive for everyone: the industry, Connecticut, and most importantly, the fans," added Yacko, ComiCONN founder and co-owner of the Alternate Universe comic shops.
About Wizard Entertainment:
Gareb Shamus founded Wizard Entertainment in 1991. Today, Shamus publishes consumer magazines Wizard, ToyFare, FunFare and numerous books about pop-culture's top talent, comic books and toys. Shamus also produces the largest North American Comic Con tour.
Wizard World Comic Con Tour:
June 11-13, 2010, Philadelphia Comic Con, Pennsylvania Convention Center
August 19-22, 2010, Chicago Comic Con, Donald E. Stephens (Rosemont) Convention Center
October 1-3, 2010, Big Apple Comic Con, Penn Plaza Pavilion
October 15-17, 2010, New England Comic Con, John B. Hynes Veterans Memorial Convention Center
November 12-14, 2010, Austin Comic Con, Austin Convention Center
December 3-5, 2010, Atlanta Comic Con, Cobb Galleria Centre
March 18-20, 2011, Toronto Comic Con, Direct Energy Centre
New Jersey Comic Con, 2010, New Jersey Convention and Expo Center, TBD
Cincinnati Comic Con, TBD
Cleveland Comic Con, TBD
Connecticut Comic Con TBD
Nashville Comic Con, TBD
For information on Connecticut Comic Con and other Wizard events, visit www.wizardworld.com.